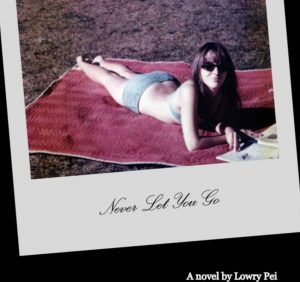 Never Let You Go is a romantic drama for young adults.
It's tough growing up and being in love. This novel deals with some sensitive issues teenagers have to deal with. Contains some sensitive material, suitable for young adults only.
Sample Text From Never Let You Go
One thing you can't help learning about life is that most of the time it puts up a lot of resistance, as if you were trying to write a passionate love letter with a pen dipped in molasses. And yet now and then the resistance decreases. One day during the January of my senior year in high school, the stuff things were made of unexpectedly softened and began to flow in unpredictable directions.
At the time when it started to happen, I was listening to Ray Charles and John Coltrane every chance I got, I liked to read Dostoyevsky late at night, and I felt as though my balls might crack from the pressure of unsatisfied desire. The girls I knew at school apparently thought that getting good grades meant I shouldn't have the same needs they and their boyfriends struggled over – but I made a hell of a confidant. I had had years of practice at that, with Toni Anastos, Claire Joseph – who'd once been my girlfriend – and more recently with Becca Shulman. I spent at least half an hour every evening on the phone with one or another of them, hearing about their love lives, philosophizing about the emotions and why people did what they did. No remark dropped in the halls – no gesture, even – was too insignificant to be analyzed at length, second- and third- guessed, squeezed ruthlessly for every drop of meaning in a way that would have thrilled Mr. Kearns, the AP English teacher, if only we'd been doing it to Shakespeare. Those were conversations I couldn't have with boys, other than my best friend Dal, because if I tried to have them, all I got were variations on "Didja get to second base?"
<End of Page 1>
Download or Read the full book, Never Let You Go, on the links below.
For Other Books by Lowry Pei on Free Kids Books: https://freekidsbooks.org/author/lowry-pei/
Other Young Adult Books on Free Kids Books: https://freekidsbooks.org/category/young_adult/