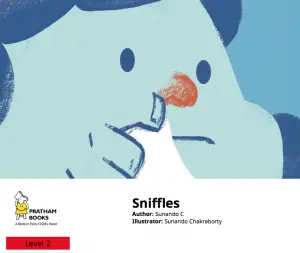 Sniffles tells a story of a little girl who gets the sniffles and some difficult decision making. What will be the consequences if she chooses to play when she shouldn't go out?
Another great free children's story from Storyweaver and Pratham.
Author: Sunando C
Illustrator: Sunando Chakraborty
Text and Images from Sniffles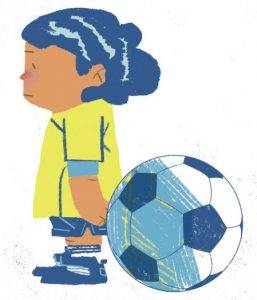 Sniffle sniffle.
Uh-oh!
Divya has the sniffles.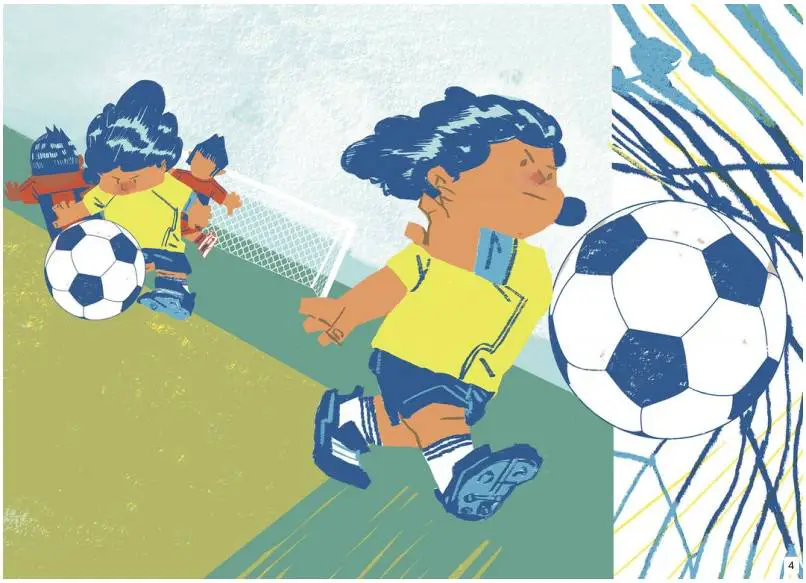 Divya can't have the sniffles today! She has to PLAY!
It's the finals of the Famous Football Cup!
<end of sample>
About Pratham Books
Pratham Books goes digital, FKB  is helping with their aim to get a book in every child's hand!
Storyweaver, their digital platform is provided to weave a whole new chapter in the realm of multilingual children's stories. Knitting together children, authors, illustrators and publishers. Folding in teachers, and translators. Creating a rich fabric of openly licensed multilingual stories for the children of India and the world. Their unique online platform, StoryWeaver, is a playground where children, parents, teachers and librarians can get creative, using the resources to make your own unique books online.
About Creative Commons
Content under Creative Commons licenses can be downloaded, translated and can even be used to create new stories ‐ provided you give appropriate credit, and indicate if changes were made. To know more about this, and the full terms of use and attribution, please visit the following.
See more books about Behaviour below
See more books by Pratham's Storyweaver below
---
Sponsored Links:
Note – if you sign up through these links, it doesn't cost you any extra, but FKB receives a small donation, which helps us with our project to buy more FREE Hardcopies   for kids who need them

All our posts are checked by Grammarly, the FREE online grammar checker (We still receive a donation even if you only sign up for the free account :-):