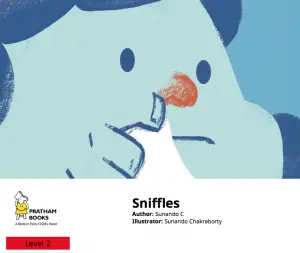 Sniffles tells a story of a little girl who gets the sniffles and some difficult decision making. What will be the consequences if she chooses to play when she shouldn't go out?
Another great free children's story from Storyweaver and Pratham.
Sample text from Sniffles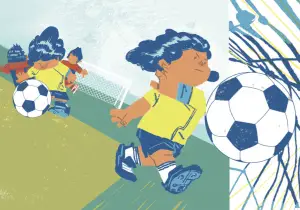 Sniffle sniffle.
Uh-oh!
Divya has the sniffles.
Divya can't have the sniffles today! She has to PLAY!
It's the finals of the Famous Football Cup!
<End of Page 2>