Champ loves singing, she sings everywhere, well almost everywhere, she doesn't yet sing in front of anyone. When her friend suggests she sing at the annual day a new problem arises, how to get over stage fright. Champa practices hard and on the day seeing her friend in the audience she forgets her fears and manages to perform. An important story about fears and how to overcome them.
Author: Yamini Vijayan, Illustrator: Somesh Kumar
Sample Text from Stage Fright
Champa loves singing more than anything else in the whole wide world.
She sings in the bathroom. And on the roof. She sings to the hills.
She sings like a lion. And like a bee.
She sings through rain. And through heat.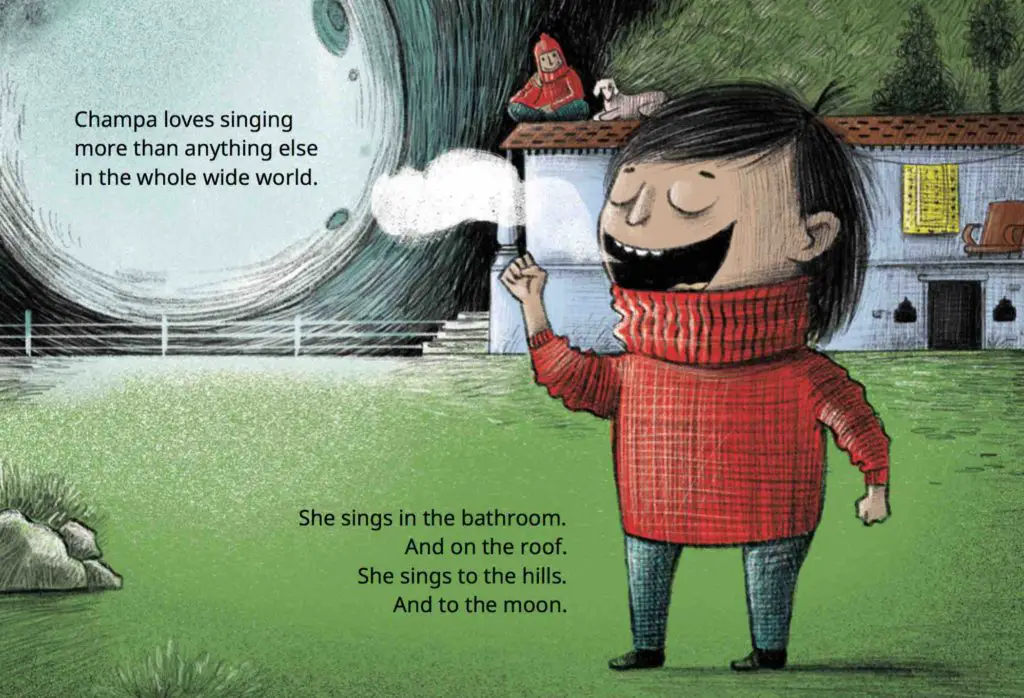 When Champa sings, she is filled with the most marvellous feeling in the world.
One day, when Champa sings, Basant's eyes light up.
"I have an amazing idea!" he
<end of page 3 from sample>

Read the full book by selecting the buttons below the post
This story is brought to us by Pratham's Storyweaver platform, heling every child with the tools they need to read in English or in their own native language, Pratham has over 20,000 books now available in well over 200 languages.
See more of our Pratham-Storyweaver books here below