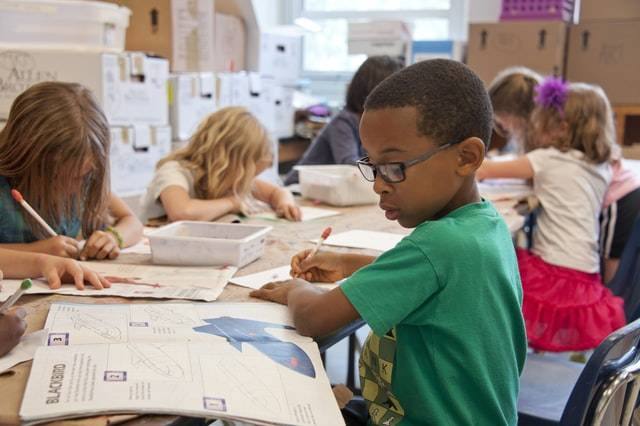 Being a parent comes with a vast array of benefits, but it also presents some intense hardships. You might suffer financially or emotionally as a parent, especially during the earlier years of your child's life. Luckily, there are support solutions out there to help you get through – here are some of the most useful. 
Free School Meals
Most people do not realise just how expensive it is to feed a kid until they actually have one. Providing breakfast, lunch, dinner, and snacks every day can quickly drain your pocket, but fortunately, free school meals can help lift some of that financial weight. If you are eligible, your kid will be given free lunches at school, ensuring that they are well-fed throughout the school day. For more financial help for parents, this page has some excellent information.  
Maternity/Paternity Pay and Leave
Time runs out just as quickly as money when you are a parent. In the early days, when you or your partner is pregnant, you will need as much time at home as possible, and that is where statutory maternity leave comes in. By law, your employer is required to give you up to fifty-two weeks of maternity leave, giving you a chance to look after your baby and recover from the pregnancy/birth. During this time, you will not have to worry about finances while you focus on being a parent. For some advice on how to spend your maternity leave, go to Closer.
Parent and Baby Groups
No one tells you quite how lonely it can feel to be a parent. Sure – you might have little ones running around your feet, but you also need mature conversations in your life. For help with this, there are parent and baby groups all around the country. Not only will you receive great advice, but you are also likely to make lifelong friends after joining. Look online or in your local GP for more information on parent groups local to you. 
Care to Learn Scheme
For students under the age of twenty, there is a care to learn scheme from the government that helps you pay for childcare costs. This is especially helpful for young parents, as so many are still in school and cannot look after their little ones throughout the day. 
Gingerbread Charity for Single Parents
It is tough enough being a parent, but being a single parent is even harder. If you are struggling to raise your child, the Gingerbread charity has help for you in the form of advice, groups, and a helpline. On the days when you are feeling overwhelmed, have a look on their website or give their helpline a ring for support with child maintenance, grants, and more. 
Thirty Hours Free Childcare
What parent would not want thirty free hours of childcare per week? The scheme is available for thirty-eight weeks out of the year (usually coinciding with term-time) and is available for parents with a low income. So, if you are struggling to afford childcare, check your eligibility. There is no denying how much weight it would lift. 
You do not have to go through your parenting struggles alone. By making use of what is available, you can ensure your emotional and financial stability.