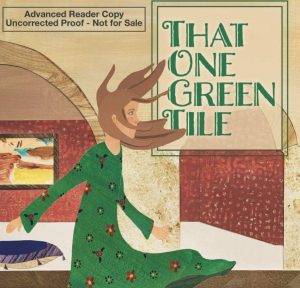 That One Green Tile – A little girl's mom says to her that there is someone out there just like her. She wonders where the other little girl is and what she is doing.
Sample Text from That One Green Tile
My mom once said, to my surprise,
Out there in the world, someone has my eyes.
She looks just like me, from her head to her toes.
Can this be true>
It's possible, I suppose.
I wonder what her dreams are and what she hopes to be.
Could she be a stargazer? Does she think of me?
Maybe she lives in Sweden and plays marbles in the sand,
Perhaps she's a ballerina who twirls in a distant land.
<End of Sample>
Read the full book by selecting one of the buttons below the post.
See more books for children below