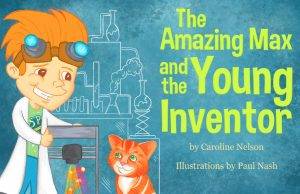 The Amazing Max and the Young Inventor follows the story of a disabled kitty Max on his journey to acceptance. Along the way meet his adoptive family Bill & Kate, the Young Inventor Marc, and wise old Seymour the Blue-Tongue lizard who all help to shape an amazingly wonderful and rewarding future for a "special needs" little kitty.
A perfect story for readers young and old sharing the important message that it's okay to be different, and that everyone can find their"special" place in this world as long as they have love & support of family and friends.
Review quotes about The Amazing Max and the Young Inventor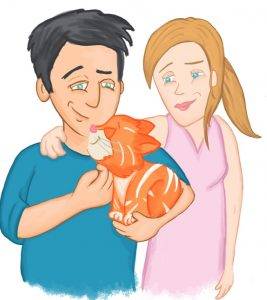 What a wonderful, heart-warming story of a plucky little kitten who had hope. As a psychologist, I will love reading this to my child patients to beautifully illustrate the power of dreams. The other powerful storyline is the creative and caring inventor Marc who uses his gifts to better the life of others. Wonderful role models for children and adults alike. – Sonya Dexter McCall
A special message for those who think they are different. Nice to read a feel good story full of kindness. – Julie Waters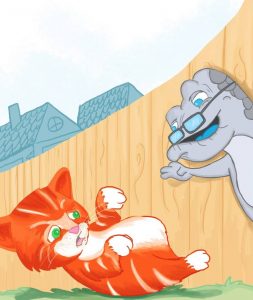 I bought one for all of my nieces and nephews and one for myself as a keepsake. A beautiful book with an even more beautiful story line. I highly recommend. – Cherie Tippett.
Additional information about The Amazing Max and the Young Inventor
I believe it is so very important that children receive lots of positive loving messages particularly in thisday and age where they're bombarded with so much negativity and "bad news" stories. I hope this little story can share a wonderful message of hope and happiness. This full colour picture book has been a labour of love and is dedicated in the honour of my much Loved grandson Marc Stubbs who we tragically lost in 2016.
***
If you're lookinging for more books about differences, look in our differences and diversity category.
If you're a cat lover and want to read more stories about cats, look in our Cats category.