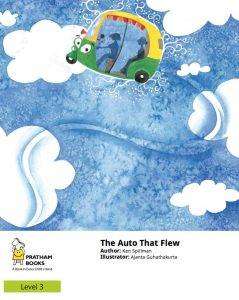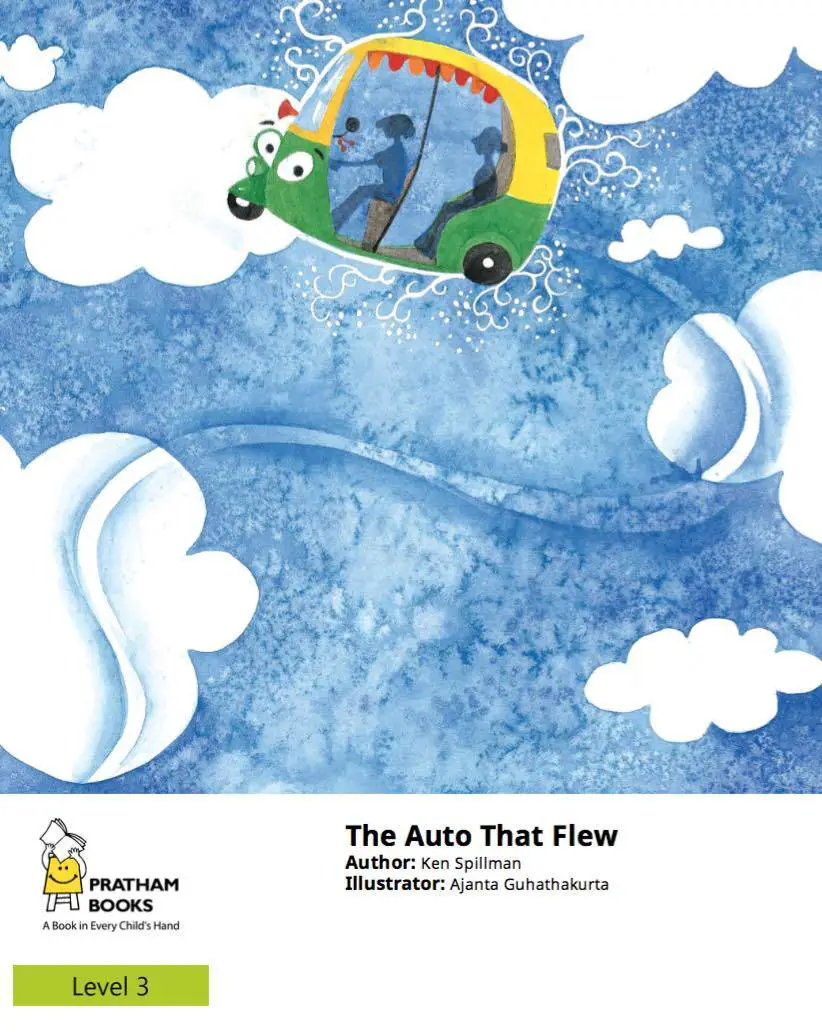 A tuk tuk daily fights the traffic of Dehli, only to secretly dream of being able to fly. A magic water makes that possibility reailty, but is it all that he dreamed of?
Sample Text from The Auto That Flew
Arjun had three wheels, one headlight and a coat of green and yellow. He belonged to the largest family in the whole of Delhi. Everywhere Arjun went there were brothers, sisters, aunties, uncles and cousins.
'Go carefully!' they beeped. 'Sure!' he would beep in reply.
Arjun worked hard, day and night.
Pht-pht-tuka-tuka-tuk, he went. Pht-pht-tuka-
tuka-tuk!
He never complained because Autowallah Sirish worked hard too. Sirishji had old bones that caused him pain. He decorated Arjun's dashboard with plastic flowers and pictures of movie stars. He quenched Arjun's thirst for clean gas, even when the queues were long. And whenever Arjun's canopy was torn, he wasted no time in taking it to be patched.
Arjun liked taking whole families to Lajpat Nagar Market. His heart sang when tourists chose three wheels over four. He loved to rest with Sirishji in the shade of a tree outside Qutub Minar.
<End of sample>
Read the full book by selecting one of the buttons below the post.
This story was brought to us by Pratham's Storyweaver platform, if you enjoyed this story, see more stories from Pratham below.