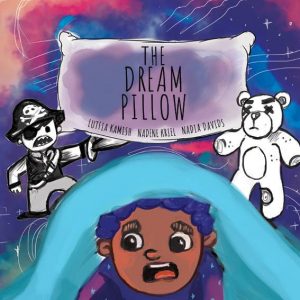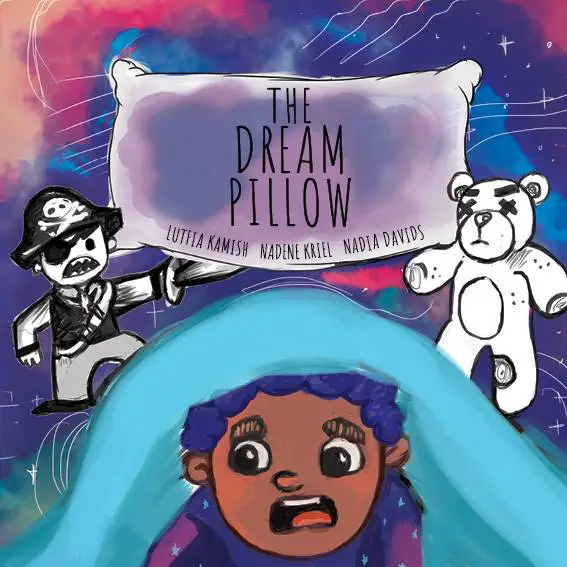 A beautifully illustrated picture book about chasing away bad dreams at bedtime. The Dream Pillow is a fun read for bedtime, or anytime. The suggestion provides a great idea to get children interested in writing stories too.
This book is suitable for young children and is around 5 minutes reading tim.e with space for questions.
Illustrated by Lutfia Kamish, Written by Nadia Davids
Sample Text from The Dream Pillow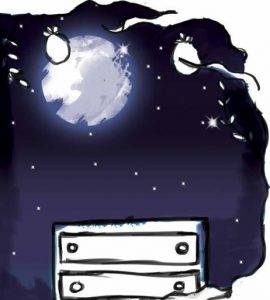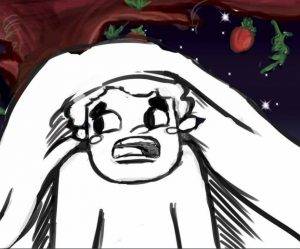 When the stars are out and the moon swings in the sky, and the light in my room is low, things are different.
The pirate puppet waves his sword. The mango tree bends its branches. Even my teddy becomes a different sort of bear.
I keep very still in my cave of blankets or I call,
"Maaamaaa! Daaaddyyy!" or I jump into their bed.
<End of page 3>
Listen and read along to this book in this video by Andrew Pepper:
This book was brought to us by BookDash – a nonprofit organisation aimed at creating high quality creative commons picture books, so that young children everywhere have enough to read. Books are created by volunteers, and released into the creative commons so they may be shared and spread throughout the world.
For more books by bookdash on our site – see our Bookdash Category.
For more books about bedtime see our Bedtime Category.
Our bedtime category is about bedtime, but of course any good book is a great source of bedtime stories, for some of our favourites, see the Editors' Pick Category.
---
Sponsored Links:
Note – if you sign up through these links, it doesn't cost you any extra, but FKB receives a small donation, which helps us move towards our aim of
FREE Hardcopies!  
All our posts are checked by Grammarly, the FREE online grammar checker (We still receive a donation even if you only sign up for the free account :-):


This site is hosted by Bluehost:

Leave a comment (it won't be public) if you want help getting your own website cost-effectively.