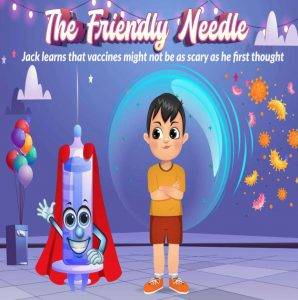 Getting a vaccination can be very scary. The Friendly Needle, in this charming illustrated story, tells Jack all about how vaccinations can help protect him. After focussing on all the positives, the pinch didn't hurt Jack as much as he thought it would.
If your child needs to get a vaccination this is a great story to help them understand more about vaccinations in a simple yet powerful way.
See more books about health in our health section.
See more from Brandon Green here: https://letsgobrandongreen.com/