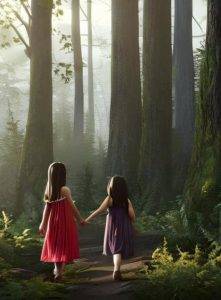 Two young sisters go on an adventure and find more than they planned.
The Golden Flower – Sample Text
Once upon a time, in a land far away,
there lived two sisters named Ariana and Nicoletta.
Ariana was the older sister,
always taking charge and making sure they stayed out of trouble.
Nicoletta, on the other hand, was the youngest and always looking for adventure.
<End of Page 1>