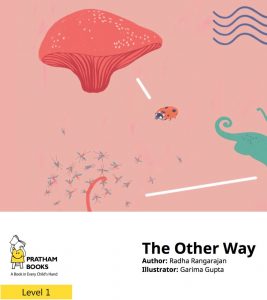 The Other Way is a book full of opposites, suitable for very young children or children learning to read. This is also a nice book for beginner readers, pairing the opposite adjectives or prepositions, with a related noun.
This is a level one book from Pratham Books. See more books from Pratham in our Pratham-Storyweaver category.
See more books for the same age or reading/English level group in our Toddlers section.
Sample Text adn Images from The Other Way – A book of opposites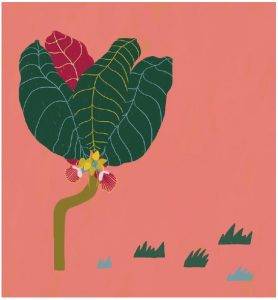 Tall like a tree
Short like grass
Up in the sky is a cloud
Down in the soil is an earthworm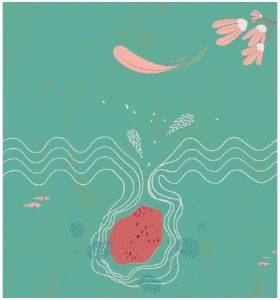 Light like a petal
Heavy like a rock
Over the leaf is a caterpillar
Under the leaf is a Dragonfly
Quick as a squirrel
Slow as a snail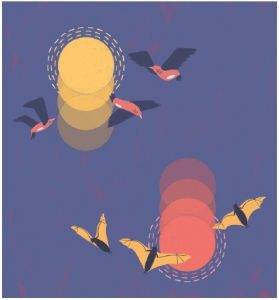 Birds before sunrise
Bats after sunset
Above the tree is the moon
Below the tree is you!
<End of text from The Other Way – A book of opposites>
Read he Other Way – A book of opposites in other Languages below

L'autre côté
The Other Way French – A book of opposites

Hindi दूसरा तरीका
Hindi Story – The Other Way
If you enjoyed this Level 1 Book you might enjoy others in our Beginner English Category