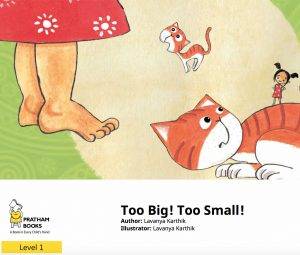 In Too Big! Too Small! Shanu finds she is too big or too small for so many things, then her family shows her what she is big enough and small enough to do. A growing-up story that tells about big and small in a friendly repetitive way, suitable for young children and early readers.
Author: Lavanya Karthik Illustrator: Lavanya Karthik
Sample Text from Too Big! Too Small!
"I can't lift you up, Shanu!" says Ammi.
"You are too big!"
"You can't walk
to school alone, Shanu!" says Abbu.
"You are too small!"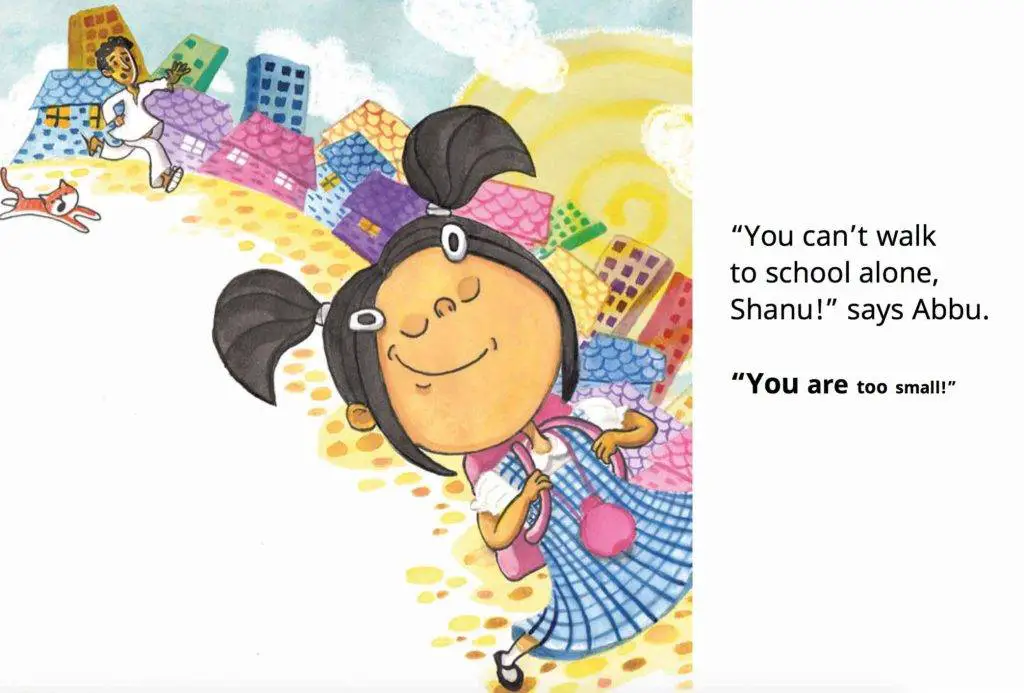 <End of sample text>
Read the full book by selecting the buttons below the post.
Another great book brought to us by Pratham and their Storyweaver platform.
See more books from Pratham below: