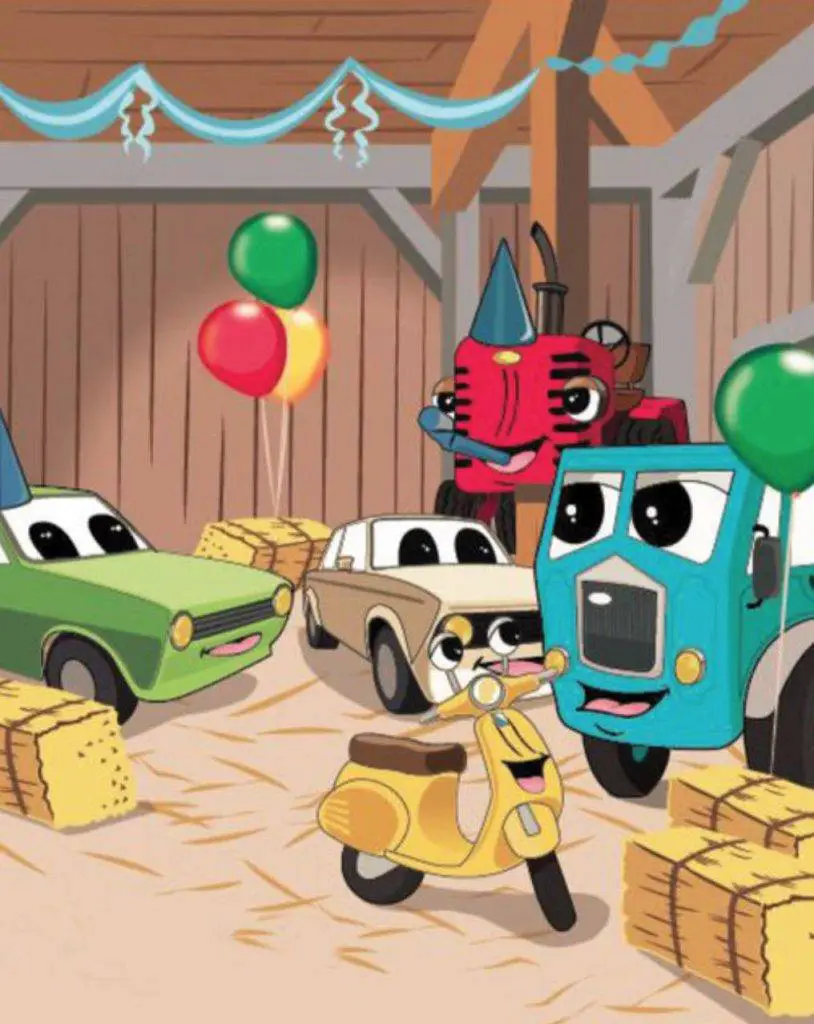 A short book for young children about a tractor and his friends.
Text From Tractor Gets Help
This is Lorry.
This is Scooter.
Lorry and Scooter are friends.
They are rushing to see their sick friend, Tractor.
Scooter is going very fast.
Oh no!
Be careful!
Hello friends. I am sick!
Let's get medicine.
You will be well again!
Tractor is well again!
All of tractor's friends came to celebrate.
What a party!
Thank you!
Tractor is well again.
<End>
Another great book from Room to Read. – https://www.roomtoread.org/