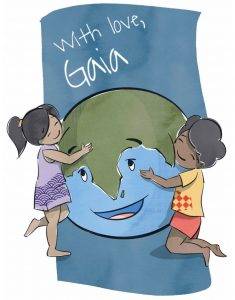 A beautiful leaf flutters from the palm of Gaia, Mother Earth, with a message for Kaya and Kabir. What is the message? What does Mother Earth want to say to us? Is she hurting? How can we help?
Read on to find out about Kaya and Kabir's adventure and how the children organise their community to help Mother Earth.
A beautiful creative commons story to inspire children to care about the environment from https://www.janaagraha.org, transforming the quality of life across India.