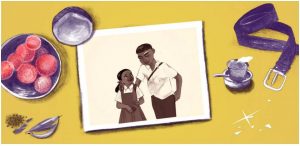 حقیقت ماجرا – Behind The Lie Farsi – خشونت خانگی A story about a family that is suffering from domestic violence caused by their abusive father. Hiding the truth, they begin to lie to cover up the situation from everyone else. Experiencing this one way to overcome such a situation is to talk to someone who is close to you or let a family relative know. Inform police or any government officials so that they can give advice or take actions in order to stop the abuse. In most countries domestic violence is taken up seriously and most offer support and protection to children and women that are under abuses. Domestic violence is punishable by law, everyone has the right to live safely especially inside their own home.
Author: Asha Nehemiah, Illustrator: Aindri Chakraborty
Text and Images from حقیقت ماجرا – خشونت خانگی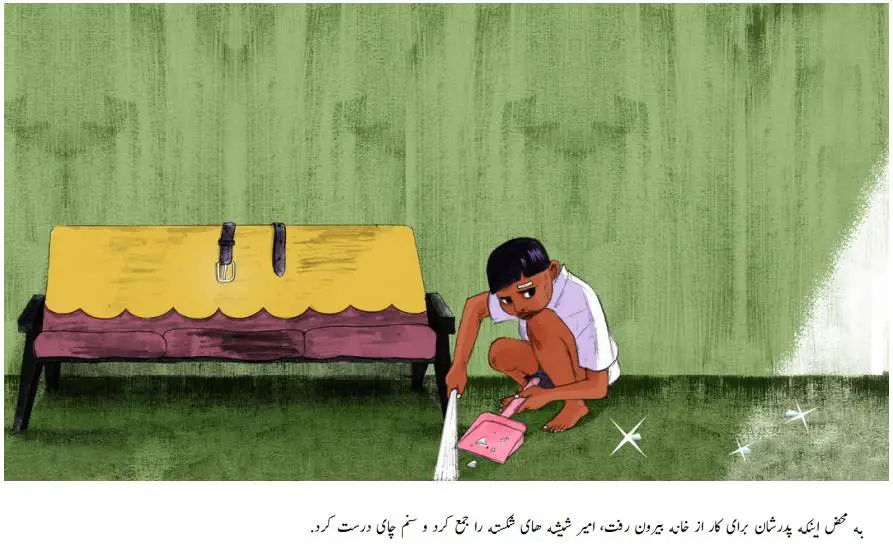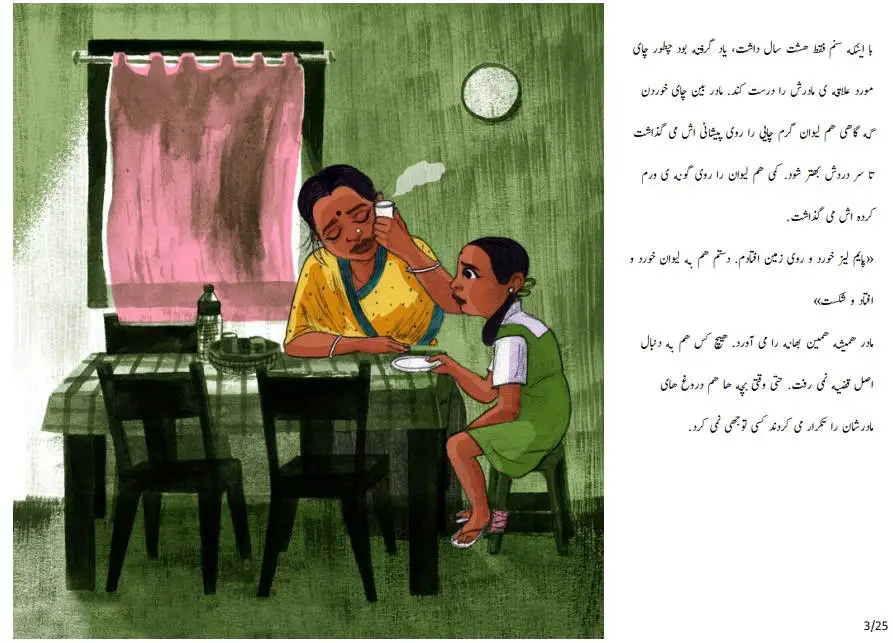 <end of sample>
Read the full book by selecting one of the buttons below the post.
حقیقت ماجرا – خشونت خانگی
English version below:
Read the English version using the above link.
See more books in Farsi below