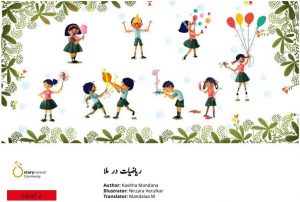 ریاضیات در ملا – Maths at the Mela Farsi – A school field trip to the fair turns into an opportunity to use math to solve grouping in order to take a ride on the fair, and in counting the students easily and quickly. This is a level 2 Farsi book from Pratham's Storyweaver. Student can use math in every day life and everywhere after reading this book encourage readers to practice their math skills on simple day to day situations.
Author: Kavitha Mandana, Illustrator: Nirzara Verulkar
Images from ریاضیات در ملا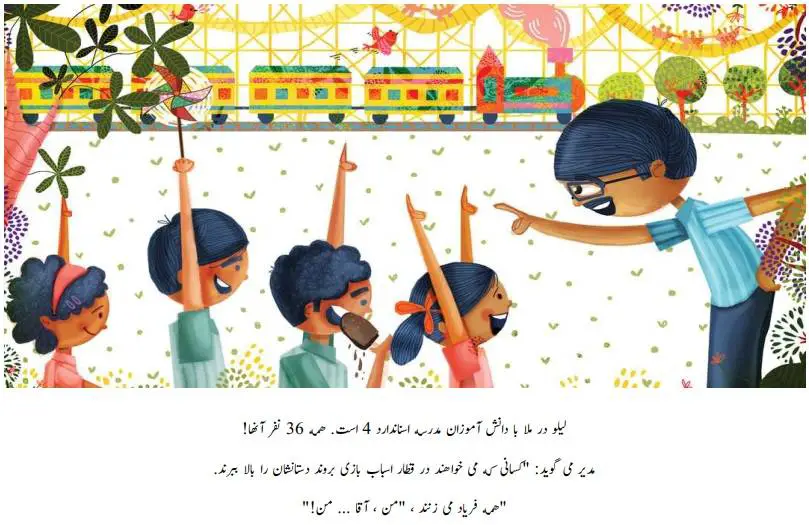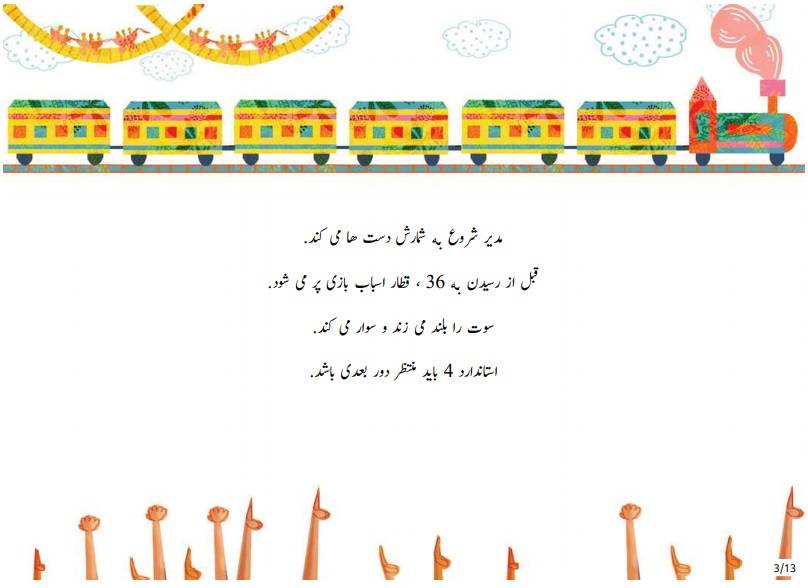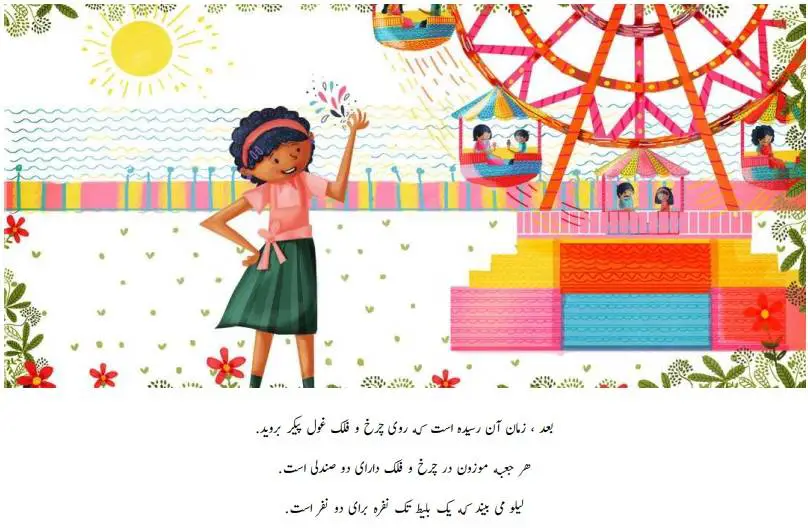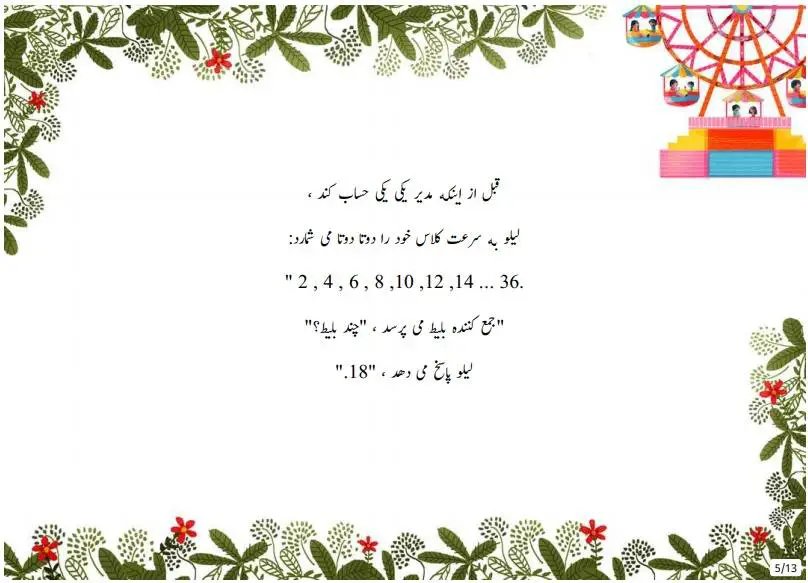 <end of sample>
Read the full book by selecting one of the buttons below the post.
ریاضیات در ملا English version below:
See the English version using these links.
See more books in Farsi below