एक मज़ेदार योजना – A Whistling Good Idea Hindi – In this story Nivi was asked by her Ma to turn off the stove as soon as she hears three whistles coming from the cooker. Nivi then had an impressive idea with only using the things she had inside the house. This is an early science book for young scientist who are interested in inventing things or creating simple machines.
A good book to boost young readers creativity like in the story when Nivi created a simple machine that uses cause and effect or what they called the Rube Goldberg machine. The book also has an activity for children and parents or teachers to try with their students.
Students are warned not to play with hot pots.
Author: Rahul Raghavan, Illustrator: Ravi Gupta
Text and Images from एक मज़ेदार योजना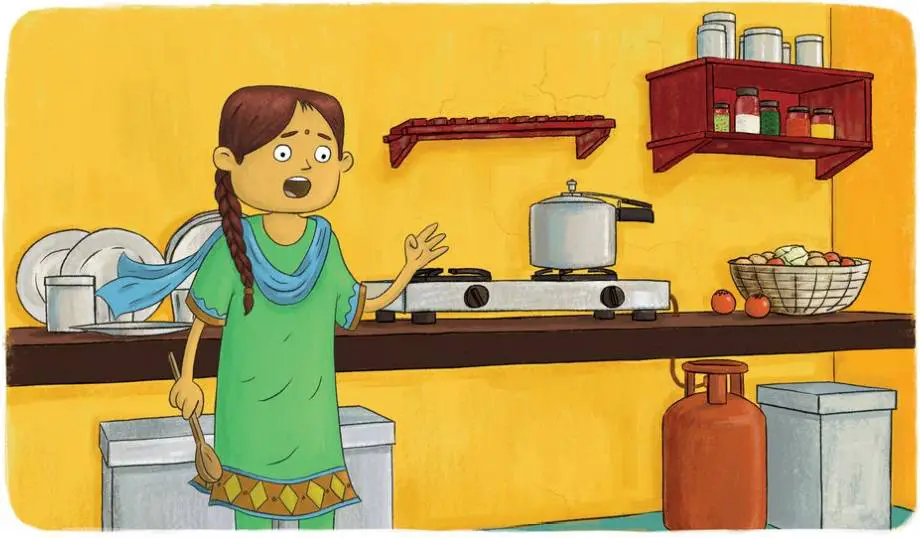 "नव, कुकर क तीन सीट होतेही गैस चूहा बंद कर देना, ठक है?" माँनेकहा।
माँ, रात के खानेके $लए स'(ज़याँलेनेबाज़ार जा रही है।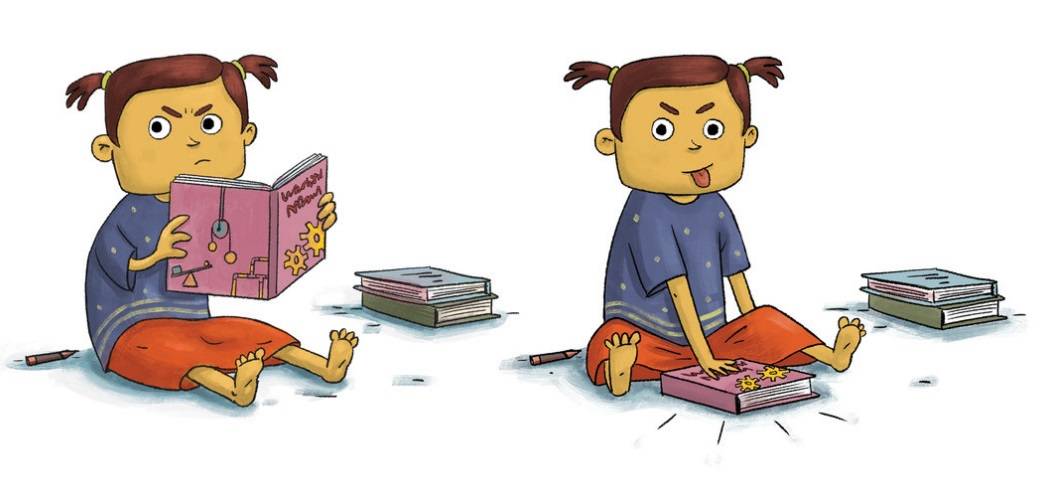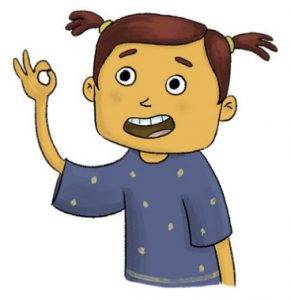 नव चेहरेबनाती ह।
धम! वो अपनी कताब नीचेरख देती ह।
ह! वो कुकर को जीभ 3चढ़ाती है।
नव अपना पाँव ज़मीन पर थपथपाती ह।
वो सीट के बजनेका इंतज़ार करती है,
देर तक इंतज़ार करती है।
तभी उसके :दमाग म;एक योजना आती है!
नव बेलन उठाती हैऔर उसेचूहेके पास रख देती है।
फर वो उसके पीछे, टमाटर और आलुB क एक कतार बनाती है।
<end of sample>
Read the full book by selecting one of the buttons below the post.
एक मज़ेदार योजना English version below:
Read the English version using the above link.
See more Hindi stories below