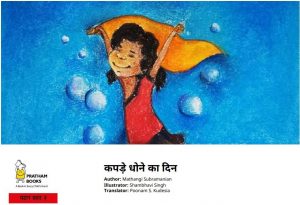 कपड़े धोने का दिन – Laundry Day Hindi – Everyone is busy doing their laundry. Some lines are filled with socks, others are sewing new buttons to their uniforms while others are removing ink and chalk stains. All are doing this to have a clean clothes for the next day, all will be dirty again but this time all must be clean and they all have fun while doing laundry.
Author: Mathangi Subramanian, Illustrator: Shambhavi Singh
Text and Images from कपड़े धोने का दिन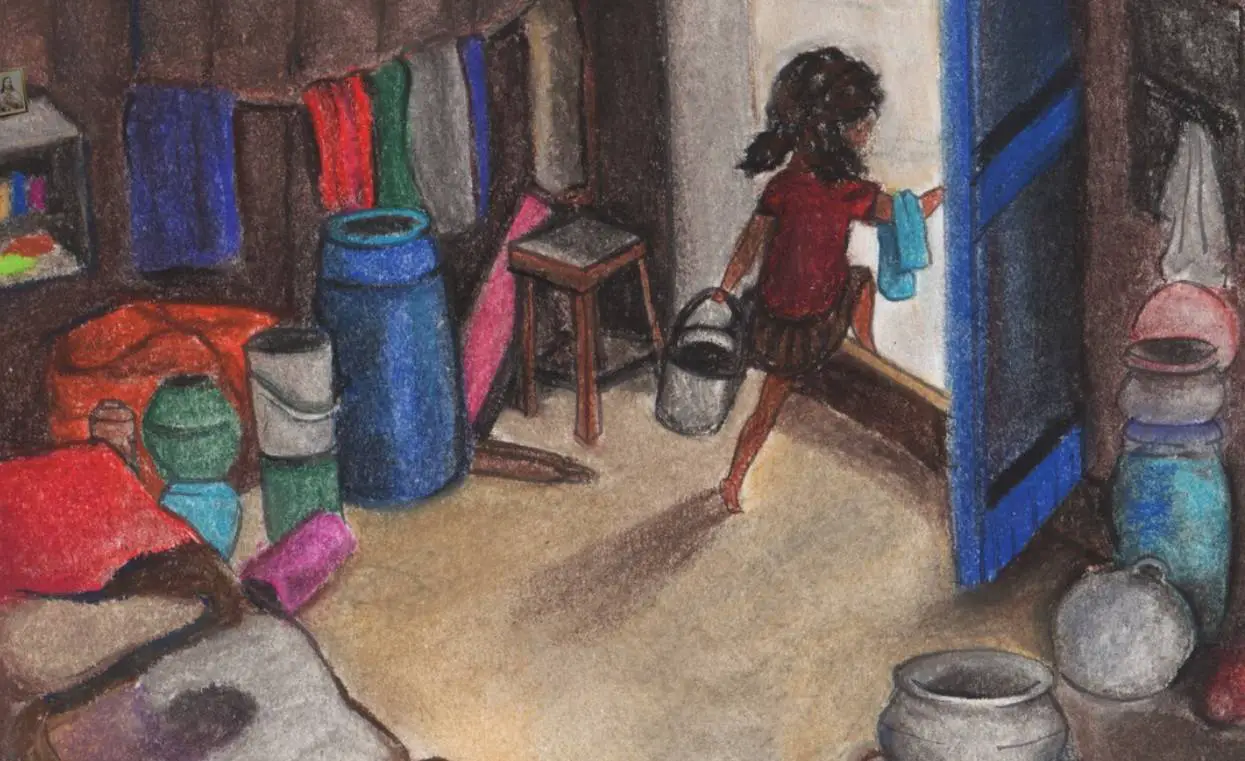 मेरा नाम मेरी ह।
यह हैवह जगह जहा म रहती
नया दन ह। अभी सुबह ई ह।
या न कपड़ क धुलाई का समय ह।
लोग कपड़ेधो रहेह।
सबके हाथ साबुन सेसनेह।
ग-लय$ मजमा साबुन पानी मइधनुष बन रहेह।
<end of sample>
Read the full book by selecting one of the buttons below the post.
कपड़े धोने का दिन English version below:
Read the English version using the above link.
See more Hindi stories below