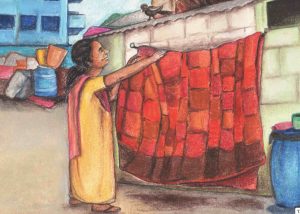 A day in the village doing laundry is fun for everyone in this short book about laundry for early reader.
This short story is full of images to keep young children entertain while learning new words and why laundry is fun activity for the family.
Another great book brought to us by Pratham and Storyweaver.
Author: Mathangi Subramanian, Illustrator: Shambhavi Singh
Text From Laundry Day – A short book about laundry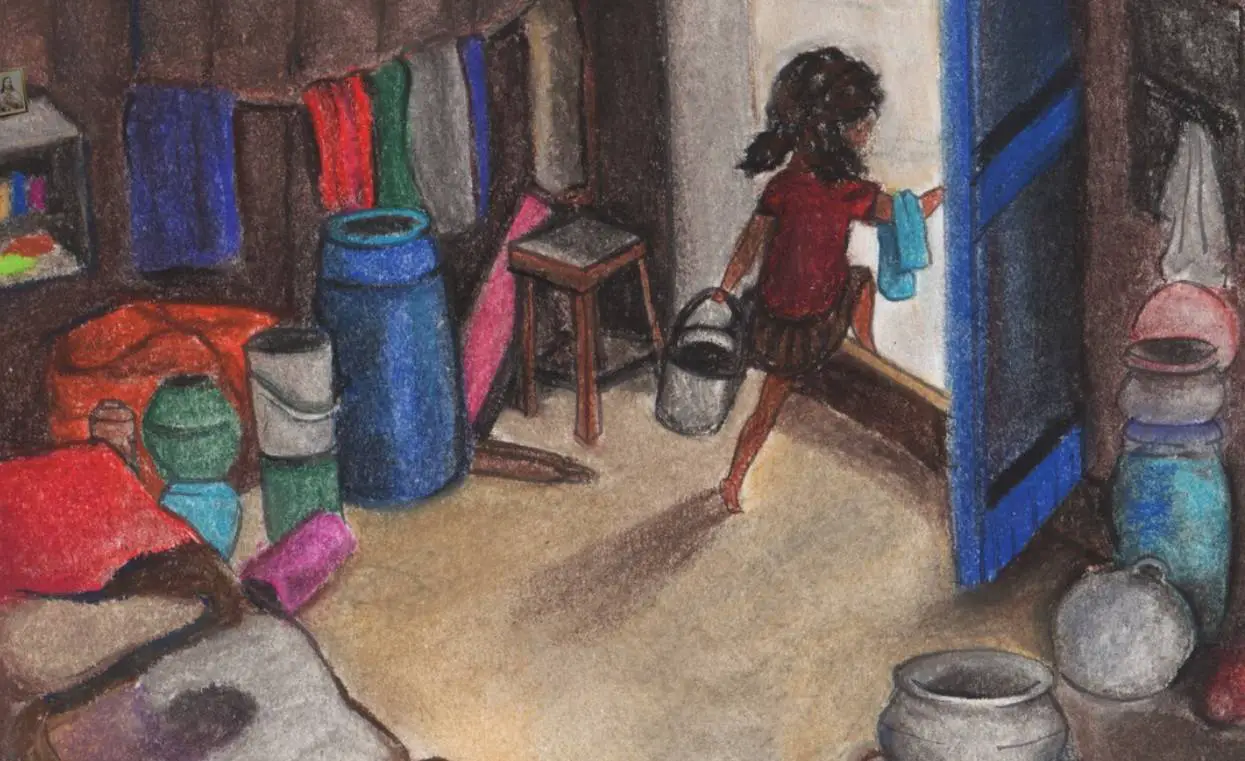 My name is Mary. This is where I live.
Today is a new day.
That means it's time to do the washing.
Everyone's arms are covered in bubbles.
Soapy puddles make rainbows in the streets.
Grace Aunty washes her uniform. Tomorrow she will wear it to her clinic.
Jauna Aunty hangs up the blanket her grandmother wove in her village.
The yarn is dyed the colours of Jauna Aunty'a home.
Fatima Aunty's line is draped with scarves. They will smell sweet when she
wraps them around her head.
Zakir Chacha's autowalla uniform hangs outside his house.
He sews a missing button onto the clean shirt.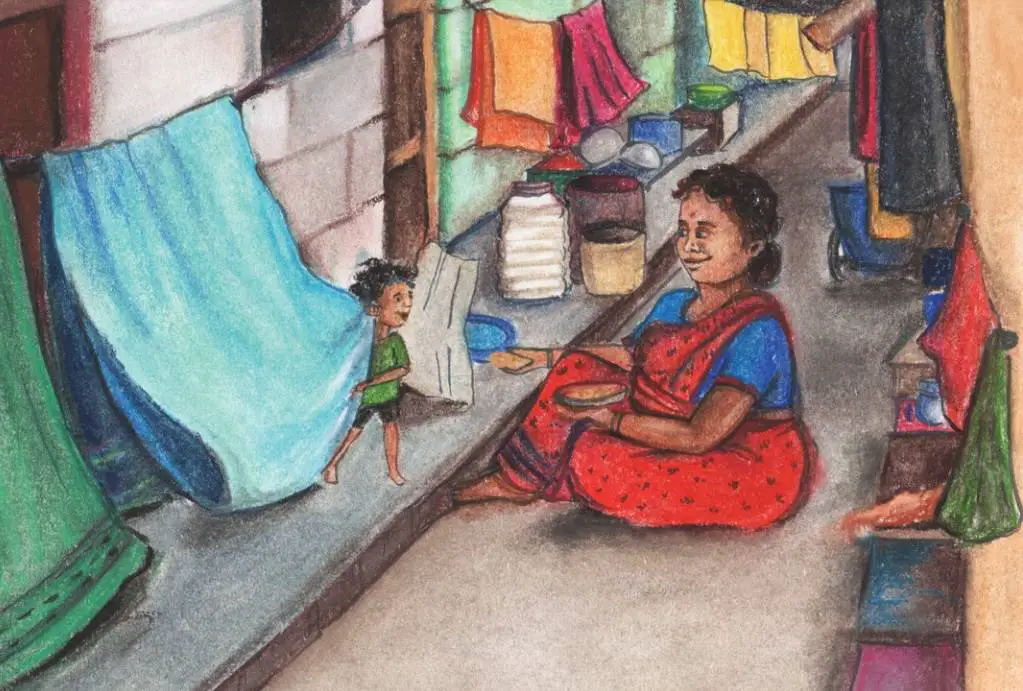 At Geetha Aunty's house, cotton saris sway in the breeze.
They sound like birds flapping their wings.
Joseph Uncle's line is covered with socks. They keep his feet warm during his shift
as a security guard.
My brother, David, and I start washing our school uniforms.
We scrub away the ink stains on the pockets and the chalk dust on the sleeves.
Tomorrow, our clothes will get dirty again. But right now everything is clean.
<End of Text from Laundry Day>
About Pratham, Read India
Pratham Books was set up in 2004, as part of the Read India movement, a nation-wide campaign to promote reading among children. Pratham Books is a not-for-profit organization that publishes quality books for children in multiple Indian languages.
Pratham's mission is to see "a book in every child's hand" and democratize the joy of reading.
Pratham's books are available now in digital form on the Storyweaver platform.
---
Sponsored Links:
Note – if you sign up through these links, it doesn't cost you any extra, but FKB receives a small donation, which helps us move towards our aim of
FREE Hardcopies!  
All our posts are checked by Grammarly, the FREE online grammar checker (We still receive a donation even if you only sign up for the free account :-):


This site is hosted by Bluehost:

Leave a comment (it won't be public) if you want help getting your own website cost-effectively.