तरह तरह के घर Hindi Story about different kinds of Houses and shapes that can be seen in them. The book consist of few and simple everyday words with illustrations to aide the children in learning, understanding, and using this words.
This book is brought to us by Storyweaver licensed under creative commons and can be downloaded for free using the buttons below.
Authors: Clare Verbeek, Thembani Dladla, Zanele Buthelezi Illustrator: Kathy Arbuckle
Text and Images from तरह तरह के घर Hindi Story Houses
थुलानी एक चौकोर घर म रहता ह।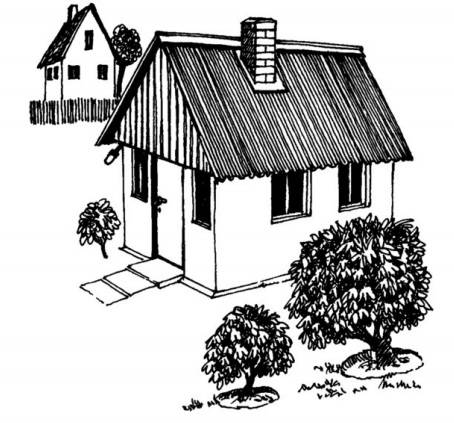 इस घर क छत एक !कोण है।
<end of sample>
तरह तरह के घर English Version Below
Houses – This book is about the different types and shapes of houses. This book is from the African Storybook Initiative, suited for children who are starting out to learn how to read. The book uses simple words with illustrations. Children will find it easy to learn and use the words.
See more books in Hindi below