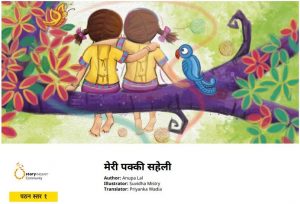 मेरी अच्छी सहेली – My Best Friend Hindi – A littile girl has an unusual friend, her imaginary friend is her own reflection on the mirror, they play and have fun together, but she wishes that her friend would come out and play with her. This is a level 1 book from Pratham's Storyweaver suited for beginner readers licensed under creative commons.
Author: Anupa, Lal Illustrator: Suvidha Mistry
Text and Images from मेरी अच्छी सहेली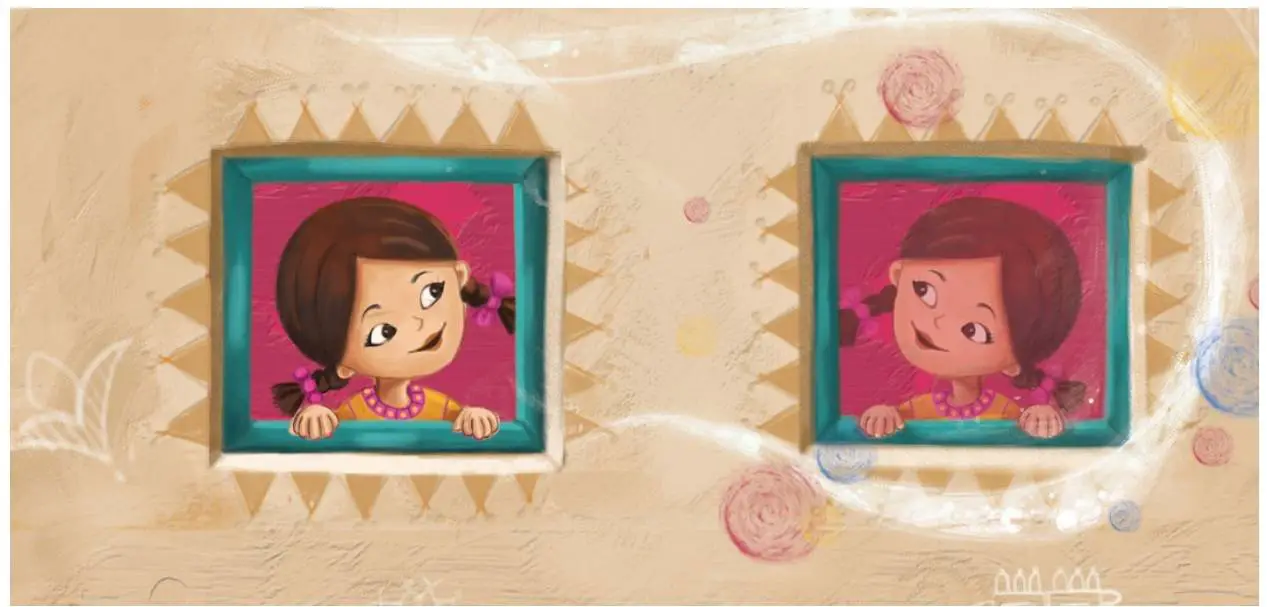 एक हैमेरी दोत, साथ रहती मेरेजो |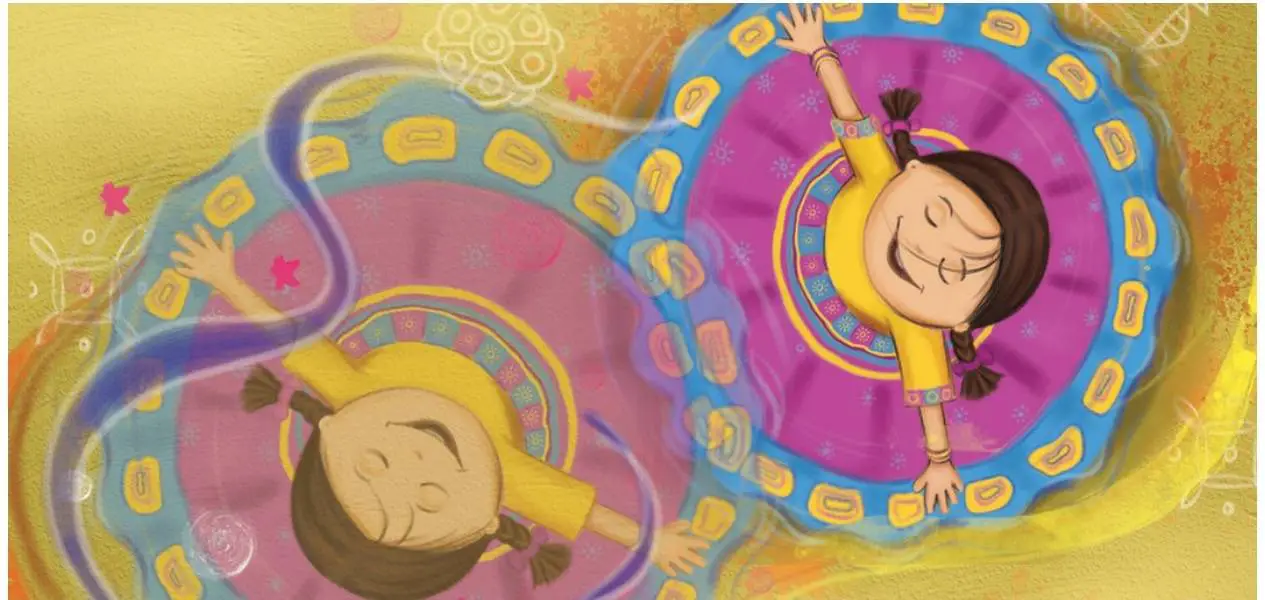 जब भी खुश होती म, खुश हो जाती वो |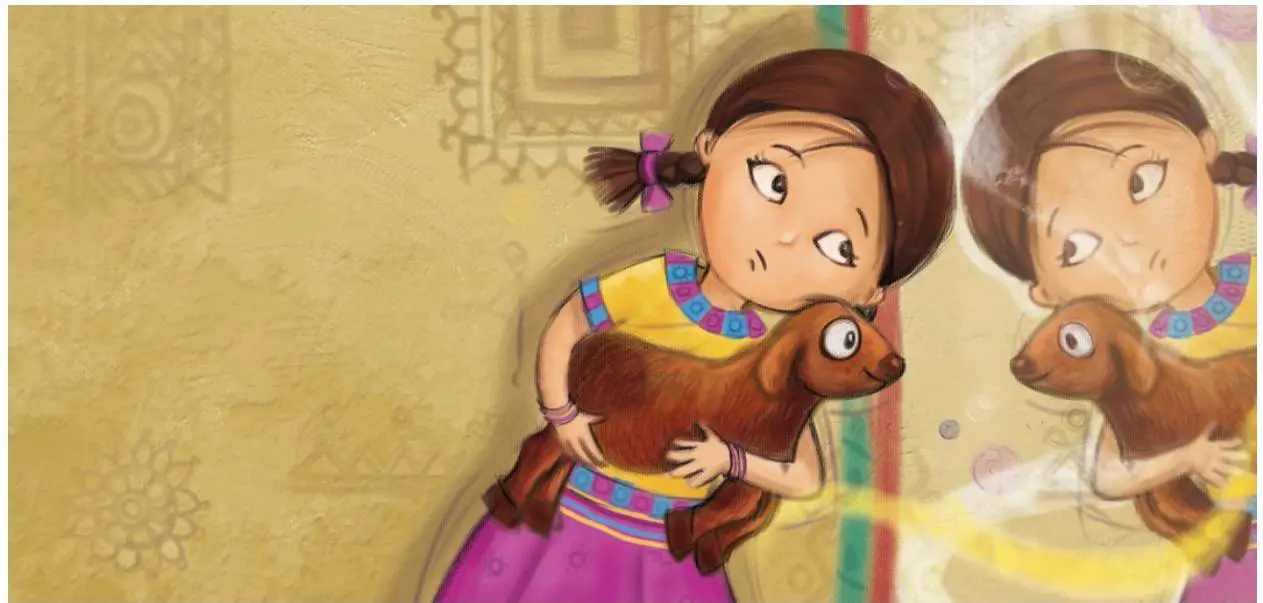 मेरेरोनेपर रो देती वो |
सुन नह सकती उसको य!"क रहती एक शीशेम हैवो |
<end of sample>
Read the full book by selecting one of the buttons below the post.
मेरी अच्छी सहेली English Version below:
Read this book in English here.
See more Hindi Stories below