सबसे अच्छा घर – The Best House Of All Hindi – A book that will inspire and teach future architects about different kinds of houses and what types of houses are suited for a particular place. The book also has factual information about the advantages of these types of houses and the materials used in creating a house. Why is it that Igloos are the right house to build in an icy place? Because the materials used are ice and it is abundant in that area. This will teach kids a lot about why their house is built that way.
Author: Natasha Sharma, Illustrator: Kaveri Gopalakrishnan
Text and Images from सबसे अच्छा घर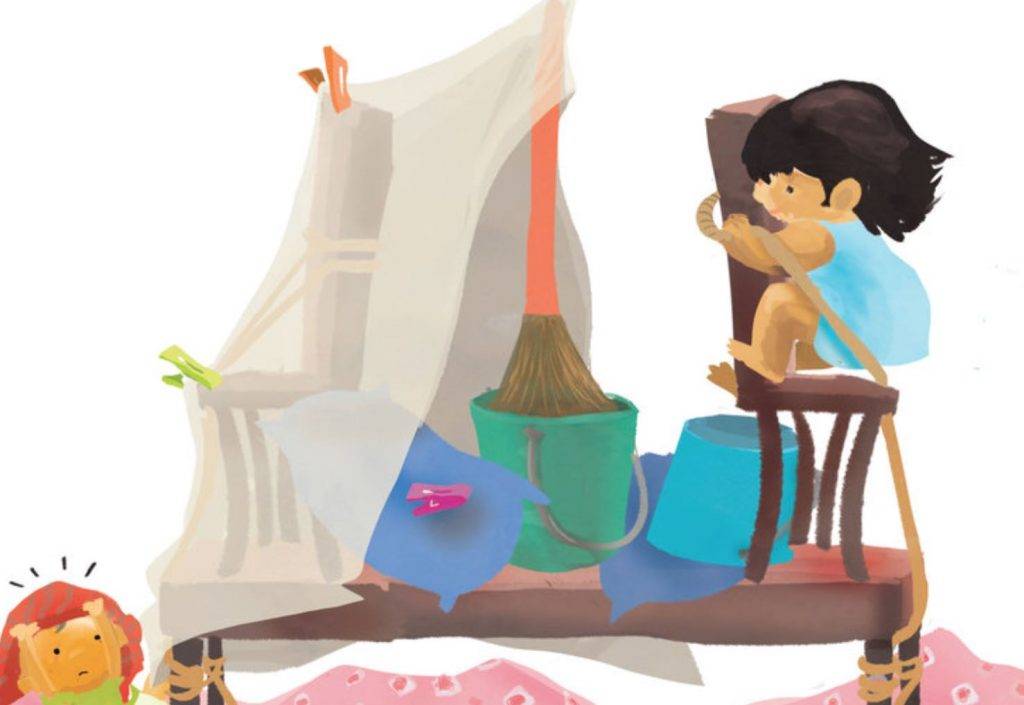 मवातुकार।
वातुकार इमारत के नमूनेबनातेह। फर इमारतभी बनातेह।
बलकुल मेरी तरह उहभी इमारतऔर मकान बनाना अछा लगता है।
इस$लए माँमुझेनहा वातुकार बुलाती ह।
मकान बनानेके $लए सब सेपहलेतो जगह चाहए होती है।
आप का मकान कह भी हो सकता ह, पेड़ सेभरेजंगल म,
बेहद-बेहद गमरेगतान म, बत ही ऊँचेपहाड़ पर,
बफ़ली ठंडी जगह पर,
ब8त बा?रश वाली गीली-सीली जगह पर,
यह कोई ब8त ही ऊँची और र तक फैली शहरी इमारत भी हो सकता है।
<end of sample>
Read the full book by selecting one of the buttons below the post.
सबसे अच्छा घर English version below:
Read the English version using the above link.
See more Hindi stories below