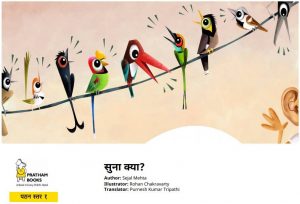 सुना क्या? – Did You Hear? – An early nature book about bird sounds Hindi – A non-fiction book about bird sounds for young readers. This book can also be used as an early grade school book about birds. After reading this book you can try an activity with your child by copying the bird sounds and see if any bird responds.
Author: Sejal Mehta, Illustrator: Rohan Chakravarty
Text and Images from सुना क्या?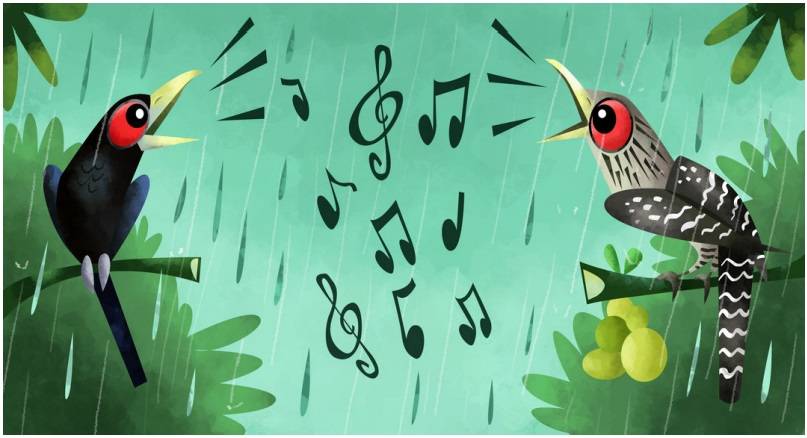 पी बातकरतेह। ढ़ेर सारी बात!
उवां!
णीचील भूखेब चेक तरह रोतीहै।
उवां!
<end of sample>
Read the full book by selecting one of the buttons below the post.
सुना क्या? English version below:
Read the English version using the above links.
See more books in Hindi below