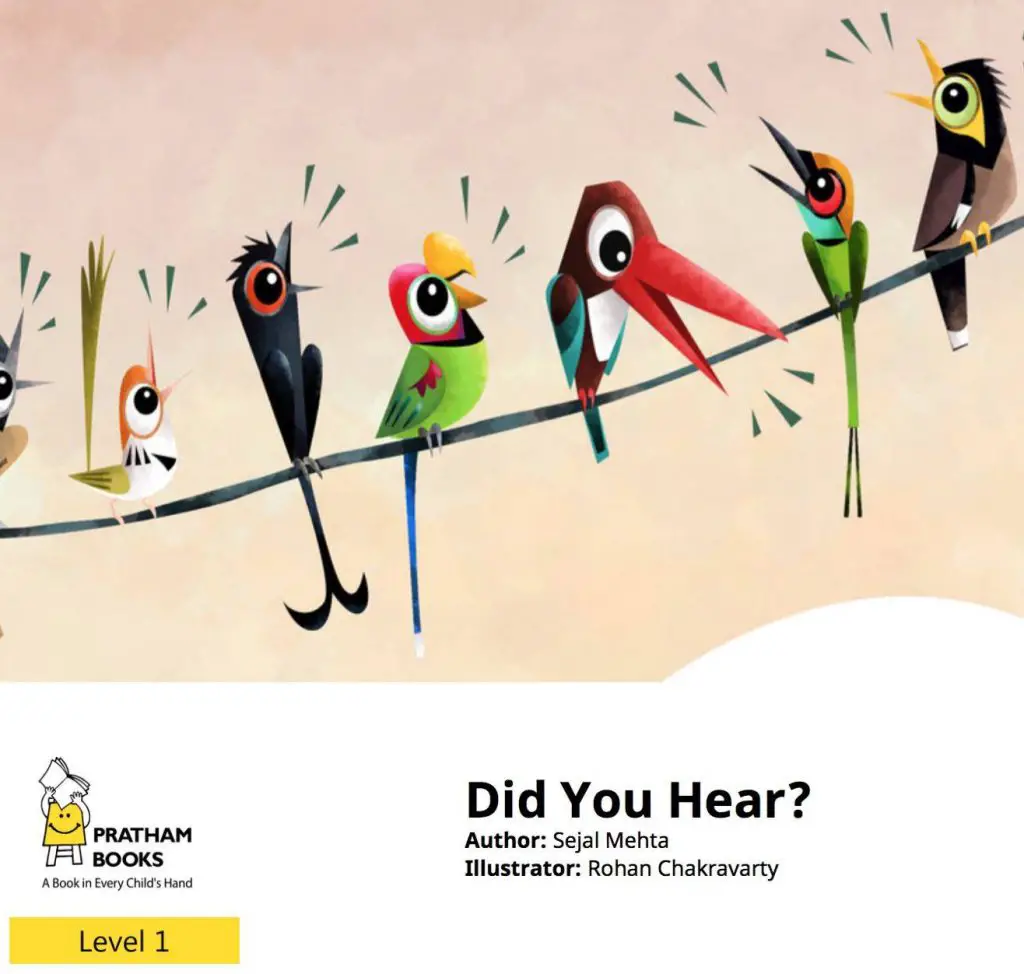 In Did you Hear? we hear a range of different bird sounds, the brahminy kite, the malabar the dove, the coppersmith and the racket tailed drongo who copies them all. You'll love this book if you enjoy making fun sounds like bird calls. The book is level 1 suitable for young children, but it might make a nice starting point for a nature walk or some online research into bird types where older children can join in.
Text from Did You Hear?
Birds talk. And they talk a lot!
WAAAAHHHH!
The brahminy kite wails like a hungry baby.
WAAAAHHHH!
FHWEE! FHWEE!
The malabar whistling thrush whistles like a happy child.
FHWEE! FHWEE!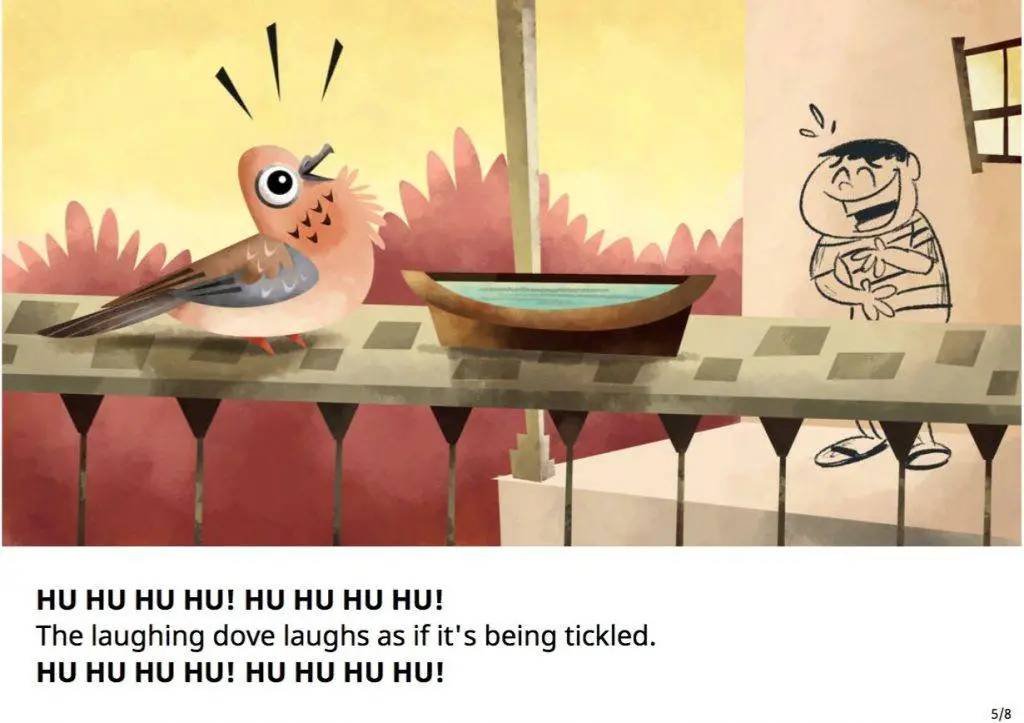 HU HU HU HU! HU HU HU HU!
The laughing dove laughs as if it's being tickled.
HUHUHUHU! HUHUHUHU!
PUK! PUK! PUK!
The coppersmith barbet sounds like a hammer striking metal.
PUK! PUK! PUK!
WAAAAHHHH! FHWEE! HU HU! PUK! Who is that?
That is the racket-tailed drongo who can copy other birds!
WAAAAHHHH! FHWEE! HU HU! PUK!
We may not know what birds are saying,
But we know who is talking.
<End of text from Did You Hear?>
If you enjoyed this book, you might enjoy these from the same creative team,
Author: Sejal Mehta
Illustrator: Rohan Chakravarty
About Pratham, Read India
Pratham Books was set up in 2004, as part of the Read India movement, a nation-wide campaign to promote reading among children. Pratham Books is a not-for-profit organization that publishes quality books for children in multiple Indian languages.
Pratham's mission is to see "a book in every child's hand" and democratize the joy of reading.
And from the same author and illustrator, this cute big cat book:
This very cute non-fiction book for young children is all about wild cats, from common big cats to more diverse, it also makes a great learning to read age book which can spark some research ideas for homeschool or general interest study.