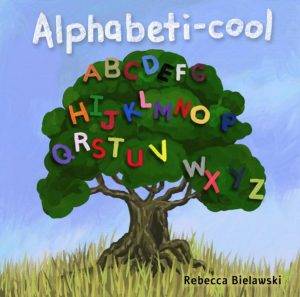 A B C D E F G so many letters on the alphabet tree. H I J K L M N O P spell all the words for the things we see. Q R S T U V, W's a tricky one, then X Y and Z !
Captivate and cultivate the imagination while teaching the letters from A to Z. Curious kids can take a trip through the alphabet stopping to see amazing asteroids and big-bellied bats, to row down a rainbow river and meet a yellow yak along the way!
A great tool to teach the alphabet at home or in the classroom. Full page, colour pictures where all letters appear in upper and lower case with a fun example of both, easy to remember and identify. ABCs have never been so fun and interesting.
WORDS: 105
PAGES: 28
If you enjoyed this book from Rebecca-Bielawski, see more from Rebecca below.