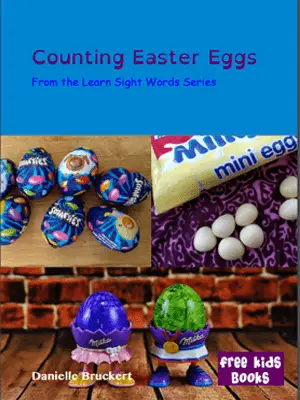 The Counting Easter Eggs – Editable file, is the editable (Open Office) version of Counting Easter Eggs book. The editable version is provided for educators, authors, or home schoolers who want to change the file to suit their needs. The only restriction on the resulting work is that it must be provided in creative commons.
If you decide to make a new version of this book, please tell us about it, we'd love to hear from you!
Counting Easter Eggs – Learn Sight Words a perfect book to read to your young ones this coming Easter, This book offers lots of wonderful yummy illustration that will tickle your sweet tooth. Making learning to read and count fun and will leave you craving for chocolate. This book is aimed for children who are learning to read. This book has a list of words used in the text at the end.
By: Free Kids Books – Danielle Bruckert
For the pdf and online versions of this book, see the post on our home page here:
Save
See more Editable Files below
Save
Save
Save
Save