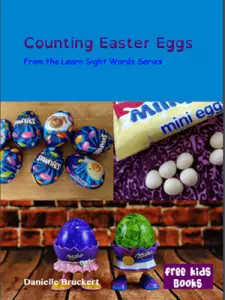 Counting Easter Eggs is a perfect book to read to your young ones this coming Easter. This book offers lots of wonderful yummy illustration that will tickle your sweet tooth. Making learning to read and count fun for chocolate loving youngsters. This book, featuring numbers from one to ten, is aimed at pre-school / kindergarten age children who are learning to read and count. This book has a list of words used in the text at the end.
By: Free Kids Books – Danielle Bruckert
This book is also available in an editable version on our files page, here: https://freekidsbooks.org/counting-easter-eggs-editable-file/
Sample Page From Counting Easter Eggs: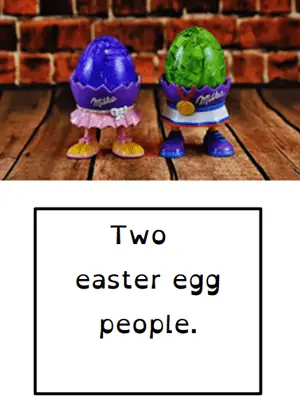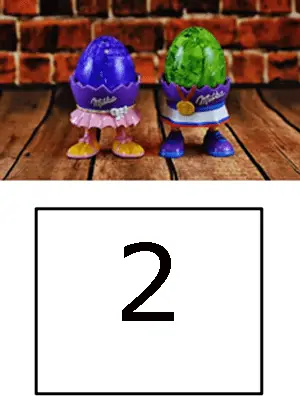 <End of Sample Page From Counting Easter Eggs>
About the Author:
Danielle is big fan of children's literacy and kids books. She started creating her own books as a break from her rather technical profession as an airline pilot. Her recent learn sight words books were written specifically to address needs she saw in her own children's journey to become readers. They are shared here to help other emerging readers to learn common word groups from the high frequency sight words lists, for free.
Other Books Available by the Author
About Sight Word Books
Sight word books are aimed at the learning to read age, with many repeated words. The common words are all from frequent use lists, or can be phonetically decoded. The words that do not fall into common sight words are those which can be identified by the picture. They are aimed at supporting learning at school or using in home school lessons. Our sight words books have a list of words used in the text at the end of the book.
Sight Words Series
By: Free Kids Books
All Seasons is an early reader, rhyming book about seasons aimed at kindergarten children. The book is in a reader-friendly open dyslexic text
Under the Sea – Learn Sight Words  is an aquatic sight word book with simple language and lots of repetition. The book includes word lists and spelling exercises at the end. This text is aimed primarily at for children learning to read, or can simply be a fun book to read with toddlers who like sea creatures.
Save
Save