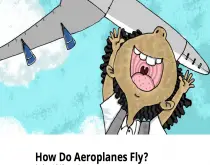 How Do Aeroplanes fly? For those who dream to fly, to sow the seeds for those who want to make flying real. A beautifully illustrated early non-fiction children's picture book, including some fun facts about learning to fly, how planes fly, aviation in India, including India's first woman pilot, and some fun activities. Another great creative commons, Level 3 book, from Storyweaver.
By: Aditi Sarawagi and Lavanya Karthik
Text and Images from How Do Aeroplanes Fly?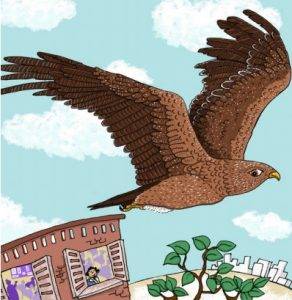 Sarla liked to watch birds fly.
One day, during science class, she looked out of the window and saw an eagle gliding in the sky.
How happy the bird must be! She also liked to see planes flying.
"Here, what's your name? Should you not be looking at the board?" asked the new teacher in Sarla's class.
Sarla got up hastily and said, "Sorry Madam, I was watching an eagle. I wish we could fly like a bird, or
like an aeroplane…."
"What is your name?" "Sarla."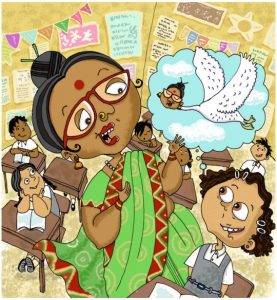 "Oh how nice! Do you know that Sarla was the name of the first Indian women pilot too?
My name, Hamsa, means a swan.
Swans are one of the largest flying birds, you know," said the teacher.
"You must spend some time in the library, Sarla.
I'm sure there are many books about birds and flights, and machines that fly like aeroplanes."
Over the next few days, Sarla happily learnt a lot about birds, and about aeroplanes.
<end of sample from How Do Aeroplanes Fly?>
See more books about Aircraft below
Save
See more books by Pratham's Storyweaver below
---
Sponsored Links:
Note – if you sign up through these links, it doesn't cost you any extra, but FKB receives a small donation, which helps us with our project to buy more FREE Hardcopies   for kids who need them

All our posts are checked by Grammarly, the FREE online grammar checker (We still receive a donation even if you only sign up for the free account :-):