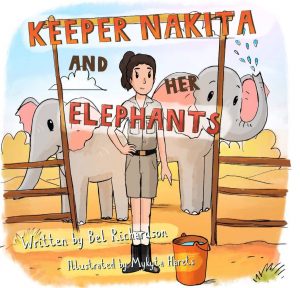 Phonics based early reader story, Nakita helps out at a shelter for sick and injured elephants. She makes them well again so that they can be reintroduced into the wild. Today, she found a baby elephant in a hole. How can Nakita help?
This book is an early reader, designed to build confidence on simple words that can be sounded out using phonics.
The book is made available to FKB by Bookbot – https://www.bookbot.com, an app that provides an interactive reading tool for children learning to read.
Sample Text from Keeper Nakita and her Elephants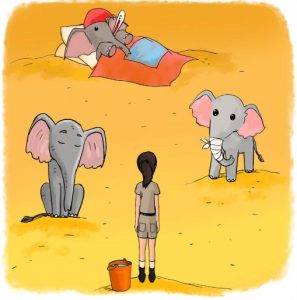 Nakita keeps elephants for a short time to help them get better. Her elephants are hurt
and need care. This elephant had a sore foot.
This elephant had a skin problem. This elephant got sick.
See more from Bookbot below
See more books about Animals below
See more books for Early Readers below
---
All our posts are checked by Grammarly, the free online grammar checker (British English used):
This site is hosted by Bluehost:

Leave a comment (it won't be public) if you want help getting your own website cost-effectively.