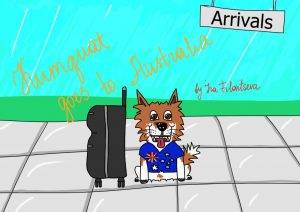 Kumquat, an adorable Collie-cross, is going to Austrailia. This fun book shows Kumquat in all the fun adventures he has there. Eating vegemite, cuddling koalas and kangaroos, and many more.
Kumquat's family created this endearing book to help raise funds for the very costly trip. You can read all about it here: https://gogetfunding.com/help-kumquat-get-to-australia/
If you are a dog lover, see more books about dogs in our dogs category, some of which are shown below.