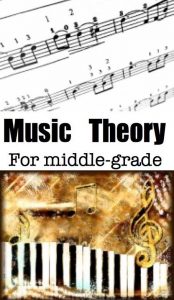 Music Fundamentals 3, Minor scales and keys, is the third book in the introductory music theory textbooks, perfect for beginners. This book includes practice exercises and so makes a nice workbook for school, homeschool, or music teachers. The level of this book makes it suitable for middle grades but can be used as a reference for any music learners.
This is the third book in the Music Fundamentals series and covers minor scales and keys.
See Book 1 of Music Fundamentals – Major Scales and Keys,  here on Free Kids Books: https://freekidsbooks.org/music-theory-introduction-for-middle-grade/
See Book 2 of Music Fundamentals – Rythym and Meter,  here on Free Kids Books: https://freekidsbooks.org/music-fundamentals-2-middle-grade-music-theory-rythym-meter/
See more music books in our Music Category.
This book is also available online in a more user-friendly form for online use or for text excerpts at Connections – https://cnx.org/contents/p6ASeVz8@2.9:qp5HJD4L@25/Minor-Keys-and-Scales
The material is available in creative commons (CC-BY-SA 3.0), so this work can be shared and even remixed and modified, as long as the resulting work is shared the same way, and attribution is provided.
About Connections / Open Stax
Connections is a non-profit organisation founded by RICE University, providing free high-quality university textbooks online and for download. The resources are perfect for university courses, homeschoolers and distance learners, or life-long learners.