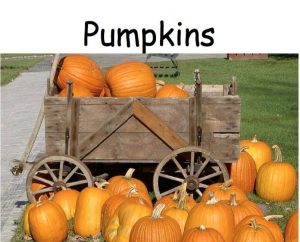 Pumpkins is a perfect book for the Halloween season in early elementary school. A levelled reader suitable for mid Grade 1, this  ebook has 96 words and is graded at Grade level 1.4, Guided Reading E.
Teachers, you might enjoy using this ebook in lesson planning leading up to Halloween, with it's Pumpkin theme.
Sample Text from the book
What is a big, round, orange fruit? A pumpkin!
A pumpkin is a fruit that grows at the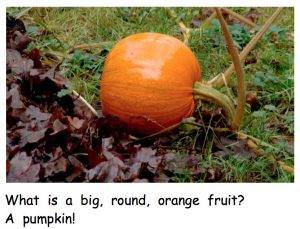 end of the summer.
Baby pumpkins start to grow on a long stem called a vine.
Some pumpkins are tiny, but some can
grow to be huge!
One of the best things about pumpkins is getting to eat them. Pumpkin pie!
People like to eat pumpkins and so do
animals.
You can visit a pumpkin patch and pick your own pumpkin to eat
or decorate.
Hall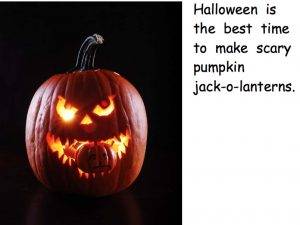 oweenis the best time to make scary pumpkin jack-o-lanterns.
<End of text from Pumpkins>
See more early readers in our Early Reader Sections
See more books here from Mustardseed 
See more Halloween Books below