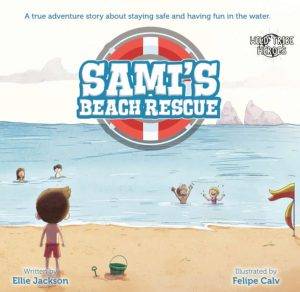 Sami and his family take a trip to the sea, but when things take a turn for the worse, Sami's quick thinking and recollection of his water safety training are put to the test. Will "Float to Live" save the day?
This beautifully illustrated book combines adventure and suspense with essential water safety lessons for young readers.
This edition is an early release for drowning awareness week – share this book for improved water safety for everyone!
Sample Page from Sami's Beach Rescue: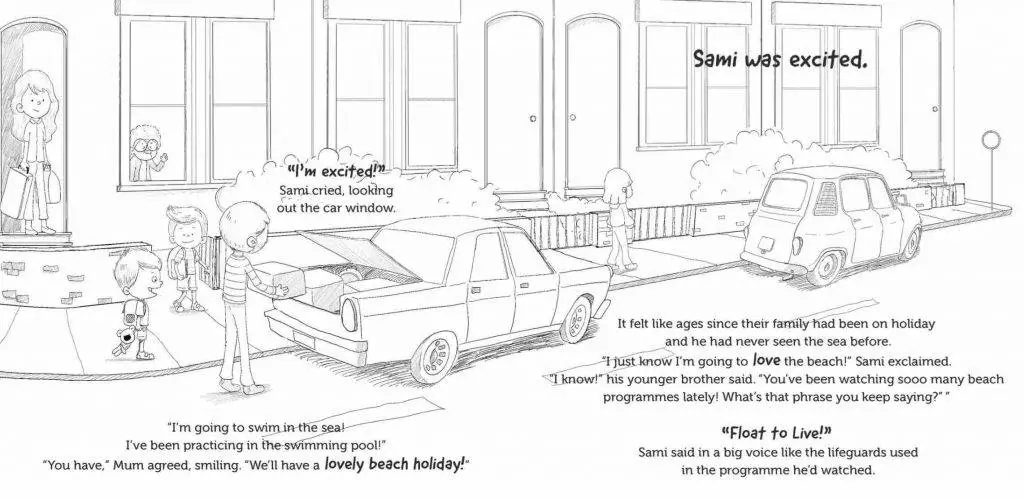 Water Safety Lessons:
See more books from the author and some water safety resources at the author's website: https://wildtribeheroes.com/