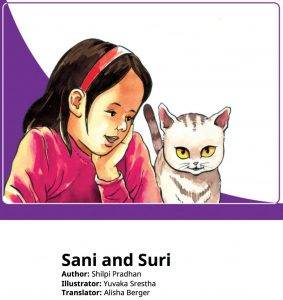 Sani loves her cat Suri. One day Suri is missing. Sani searches high and low, far and wide, will she find Suri? This is a level 1 book for children just beginning on their reading journey.
Sample Text from Sani and Suri
Sani had a small cat. Its name was Suri.
Sani loved Suri very much.
Sani loved playing with Suri.
One day, Sani came home from school and called Suri. Suri didn't come.
<end of sample>
Read the full book of Sani and Suri by selecting one of the buttons below the post.
This story was brought to us by Room to Read, if you enjoyed this story, see more stories from Room to Read below.