Self-publishing children's books is not easy. These six steps will guide you through the process.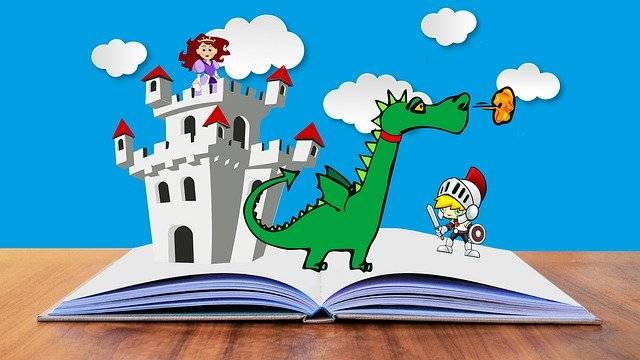 Children's books may appear shorter and simpler, but the publishing process is not. When it comes to self-publishing children's books, there are a few things you should know. Once you see it as a series of steps, it becomes easier to manage. With this guide, you'll be sure to hit all the right points to self-publish your own children's book.
Step 1. Some Basics
You can decide if self-publishing is right for you by understanding what self-publishing is and what its pros and cons are.
Self-publishing is the process of creating a book without the assistance of an established publisher. In this process, you write a book and complete the entire publishing process (such as editing, designing, and formatting) without seeking the help of a traditional publisher.
Taking the time to consider the pros and cons will help you decide whether self-publishing is right for your book. Let's start with the pros.
You are in complete control. You can write your own story, select your own illustrations, and choose how many pages you wish to have in the book.

You can promote your book quickly and affordably by self-publishing. 

You have greater earning potential. 
The cons of self-publishing are:
It can be expensive. Each step in the process must be paid for by you, not by a book publisher.

The tasks need to be completed by you or someone who is trustworthy and capable. 

You will have to market/

promote

your book yourself.
Step 2. Decide on the Cost
Self-publishing a children's book is not cheap. Generally, the cost to publish a book depends on its length and quality. A ballpark estimate of the cost to self-publish a children's book is about $5,000 if you have to hire services for illustrating, editing, and promoting. 
Self-publishing requires you to consider the costs of an editor, an illustrator, and you may want to employ a self-publishing service. To find and hire freelancers or to market your book, you might need the assistance of a book publishing company. These factors will also affect the cost.
You should also consider time as a part of the cost. Publishing your book will take time, especially as you conduct research, arrange for an illustrator, find an editor, and go through the publishing process. Once your book is published, you will want to take time to market your book, do book readings, and connect with your readers. Determine if you are prepared to make the investment and add it to your cost.
Step 3. Get Your Book Print Ready
During this stage, you, the editor (if you've decided to get one), your book designer, and the illustrator will work to make sure the art and text are in harmony. In the end, you will receive a near-final copy of the book. 
Get Editing Done
You might be tempted to do all the editing yourself to save money. Since the stories tend to be short, the editing fees are usually quite reasonable. Editors' insights can also help you shape your book. Make sure you know what you want and what you need when you're searching for an editor. You can also test your book on children, their parents, or their caregivers. Children can tell you how much they enjoyed your story, while adults can give you their opinions on the themes and other more complex elements.
Get Illustrations Done 
Children's books, especially picture books, need art. An illustrator can help you with that. Ask the illustrator to create a piece of sample art for your book. It will give you a chance to verify the artist's quality and see how their style fits your story. Establish a delivery and payment schedule with the illustrator. Be sure to work out other details (e.g. size of the spreads, cover, etc.) with the illustrator. On the other hand, you could use program templates available online to do it on your own. 
Determine the Style, Size, and Binding
Children's books can take on a variety of forms and sizes, depending on the story and its creative needs. The size ranges from small with thin, uncoated paper to large with glossy paper to somewhere in between. Shapes can be either portrait, landscape, or square. When choosing the shape or size, keep in mind the industry standards.  
The length of children's books can vary based on the age group. Knowing the different types of bindings will help you decide what is appropriate for which length.
Step 4. Do a Copyright Page
A book's copyright page is pretty straightforward. A few things you should include on this page are copyright notice and year, ISBN, Library of Congress control number, and author's website. You can get your book copyrighted by filling out an online form and paying a fee. The copyright office will send you a certificate listing all the information about your book. Keep a copy for your records. To finalize the book, make sure you provide the designer with these details. 
Step 5. Getting Your Book Printed  
When you're ready for printing, print on demand (POD) is the place to start, for example Amazon's Createspace or KDP. There is no minimum order amount. But POD is more expensive per book than ordering in bulk from a large printing company. POD services sometimes offer only paperback books. The offset printer is a traditional printing press. Printing 500+ copies upfront is required here.
With ebooks, you can reach a wider audience at a lower cost. However, for smaller children and their parents, ebooks are yet to be a popular medium. In any case, you should take advantage of this format as it is useful during promotion and review requests. 
Step 6.  Decide How to Market 
Marketing is a crucial part of self-publishing. As an author, you want to boost the visibility of your book while also presenting a nice face behind your narrative. You can consider promoting a children's book through your own blog or web page, organizing a Kickstarter event, getting book reviews, having it displayed at local fairs, or giving away free books. Regardless of what you do, make sure you spread the word about your book.  
Final Words
Self-publishing a book for children allows one to create, publish, print, and set up a book for sale without going through a traditional publisher. Self-publishing is challenging, but if you know why you want to write a book and the process, you're on the right path. We have not discussed self-publishing steps exhaustively in this article. Once you begin your journey to self-publish using the tips offered here, you will come across other factors that you will need to consider. The most important thing is to get started. Happy writing!