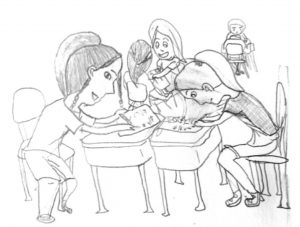 In Steps of Wonder – maths story, Ms Mathis' class is taught to always wonder when they are bored, never to just sit idle. This leads from waiting for a bus at a school trip to an exciting maths challenge using steps. The maths challenge is so exciting the whole class is absorbed in working out the problem.
An inspirational maths story for older kids, with a good lesson on what to do when you are bored.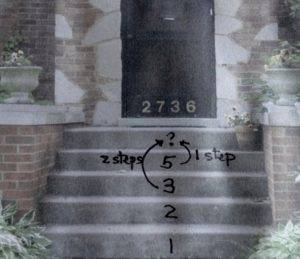 Questions related to the book:
How many ways can you jump up a set of steps 2 steps or one step at a time? (Eg all in one step, all in two steps or a combination of two and one steps?
Can you work this out for a set of 1, 2, 3, 4, 5….up to 10 steps, is there a pattern?
Text from Steps of Wonder – Maths Story
Steps of Wonder
by Marsha Landau
Illustrated by S.D. Monahan
"We're the first ones back to the bus," noted Tonnica.
"Now what?" asked Daniel.
"We wait," said Caroline.
"This is boring," said Tonnica.
Caroline laughed. "We just spent the afternoon at the Botanic Garden seeing AMAZING things, and now that we have to wait a few minutes you're bored."
Daniel scrunched his face and, in his best imitation of their teacher Ms. Mathis, announced "Boys and girls! There's no such thing as BORED in this class. It's time to NOTICE and WONDER."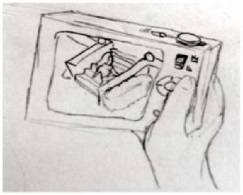 "Wow! You sound just like her," said Tonnica through her giggles.
"That's bot really such a bad idea," said Caroline.
The group began looking around.
"Over there! Did you see that girl?"
asked Eric, still looking through his digital camera. "She just ran up those stairs, sometimes two at a time, sometime only one. I think I shot a photo. Wait – I actually got a short video!"
"So?" said Tonnica
<end of text>
See more books on Mathematics in our Maths Category.
---
Sponsored Links:
Note – if you sign up through these links, it doesn't cost you any extra, but FKB receives a small donation, which helps us move towards our aim of
FREE Hardcopies!  
All our posts are checked by Grammarly, the FREE online grammar checker (We still receive a donation even if you only sign up for the free account :-):


This site is hosted by Bluehost:

Leave a comment (it won't be public) if you want help getting your own website cost-effectively.