If you would like to submit a book for this site, simply send me an email (danielle at redskyventures dot org) titled FREE KIDS BOOKS SUBMISSION containing as much of the following information as possible:
1. The website address where you want people to buy the book (hardcopy or alternative e-versions), and a link to your website or the site you would like people to go to when they click on your name.
2. The book pdf (or a link to the download if it's large)
3. A short description of the book
4. Short text or quotes from reviews
5. Any additional information you'd like us to know, for example, suggested categories, – but keep it brief and to the point!
Free Kids Books Submission Additional notes!
Every book that is accepted will receive mandatory free editing.
Selected text only submissions may be eligible for free illustrations.
All books accepted and posted are permitted to submit a guest blog about themselves or their work, or anything literacy related, and are provided with a free author bio blog post. All FKB authors can also post promotions and updates on their work on our social media accounts, we will share your posts and the FKB post of your free book there as well.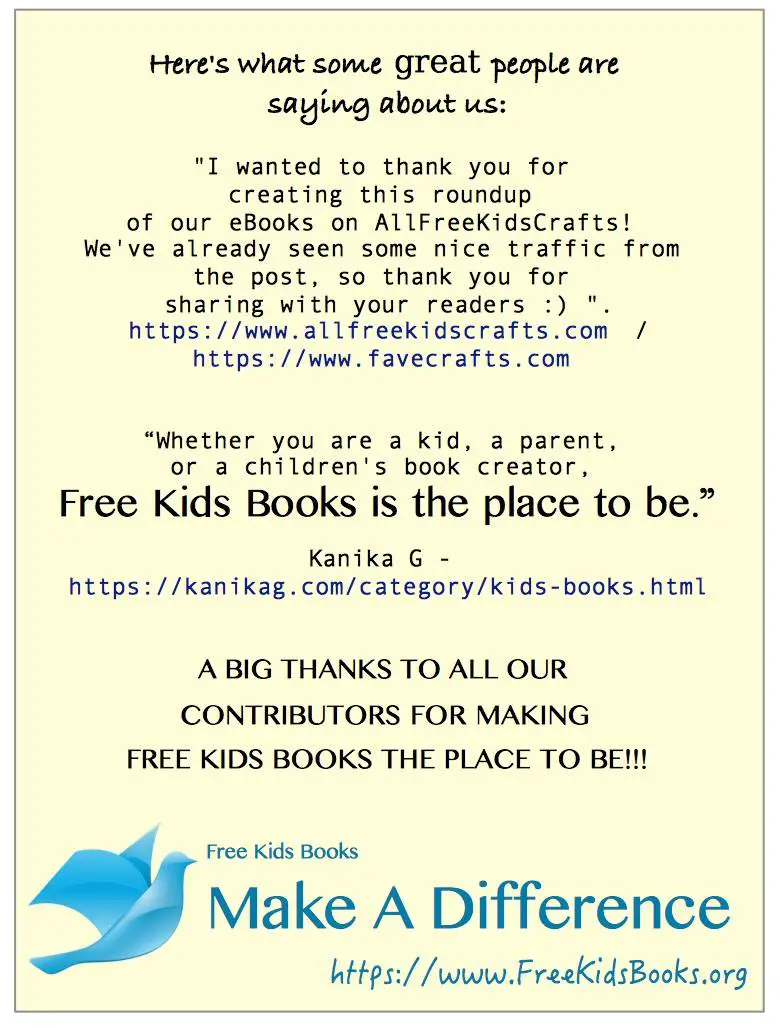 See some of the stories we have from Free Kids Books Submission below