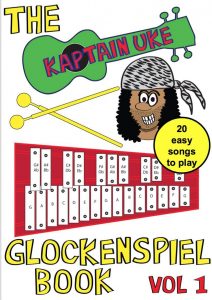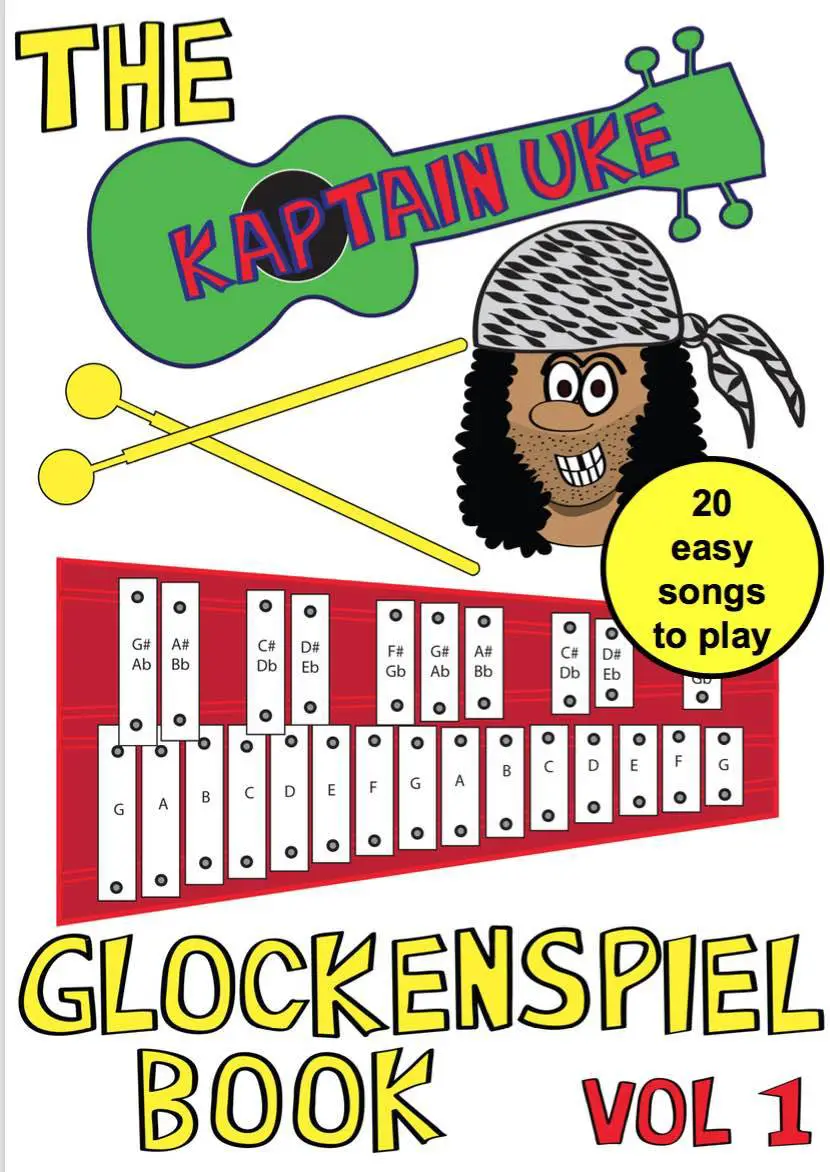 Kaptain Uke is back, this time with some music lessons in The Kaptain Uke Glockenspiel Book. The Kaptain Uke Glockenspiel Book has a number of simple songs and melodies that readers will recognise that can be played on the Glockenspiel with an explanation of the notes, note names, and words for the songs.
In this music book filled with sheet music of simple tunes and songs, you will find the following pieces:
Amazing Grace p.4
Coco Cola Went To Town p.5
Eine Kleine Nachtmusik p.6
First You Make Your Fingers Click p.6
Greensleeves p.7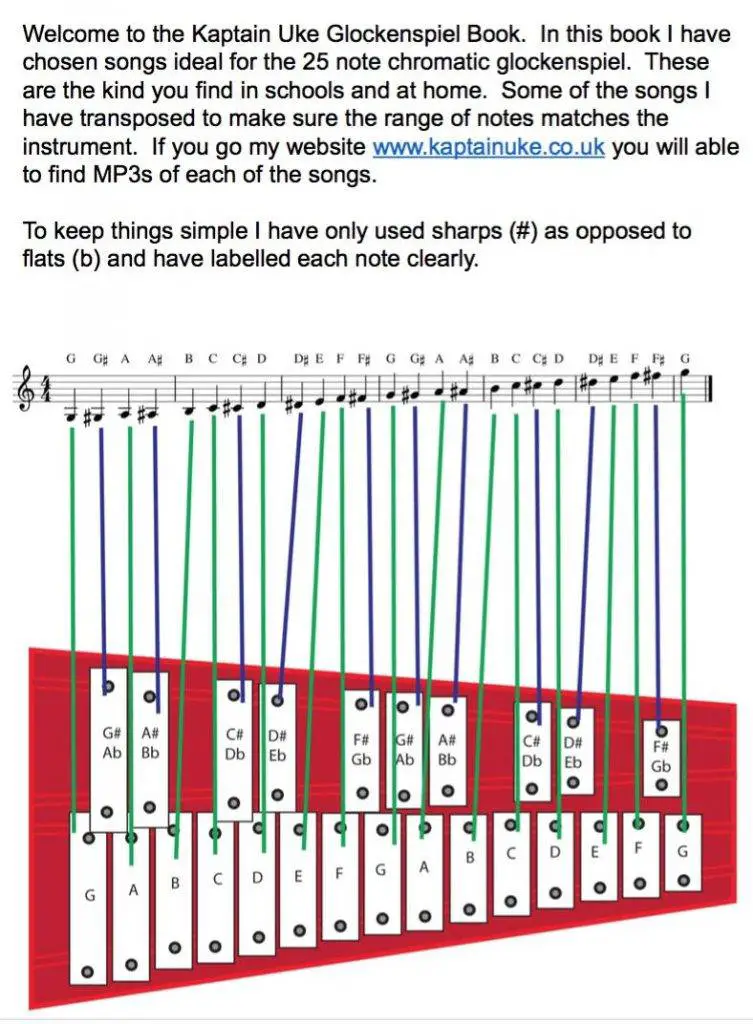 Happy Birthday p.8
Hi Lo Chickalo p.8
I Don't Care If The Rain Comes Down p.9
In Dulci Jubilo p.10
Jingle Bells p.11
Love Somebody (Yes I Do) p.12
Ode To Joy p.12
Mary Had A Little Lamb p.13
Old McDonald's Farm p.14 Portsmouth p.15
Row Row Row Your Boat p.15She'll Be Comin' Round The Mountain p16/17
Swan Lake p.18
The Gift To Be Simple p.19
Twinkle Twinkle Little Star p.20
Songs include words where applicable, and the introduction explains the notes on the Glockenspiel so anyone can learn to read music and play along. All tunes are in the treble clef and can be played on the range of the Glockenspiel. This book is also a perfect starter book for the piano and could be used on any treble clef instrument where the student has learned the basic notes.
See other music books here in our Music Category.
See other books by Kaptain Uke, here in Kaptain Uke's Author Category.
MP3's of these songs are available on https://www.kaptainuke.co.uk
The mp3s can be seen here: https://kaptainuke.co.uk/index.html/blog/the-kaptain-uke-glockenspiel-book/
Or watch them on Kaptain Uke's Channel here:
See Recent Post below