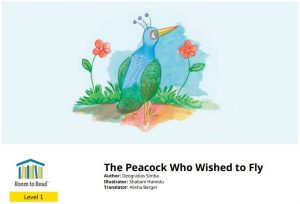 The Peacock Who Wished to Fly – The Peacocks Tale and how the peacock got it's feathers. Tausi the Peacock live in peace with other birds, admiring how other birds can fly far and wanted to fly far also. But he cannot even fly far in order to collect food and the other birds mock him about it. Then Tausi got an idea he collected feathers of almost all birds he could find and wove them together.
This story is about the beauty of being different and how one must not envy others for each one can shine in their own different way.
Author: Deogratias Simba Illustrator: Shabani Hamidu
Text and Images from The Peacock Who Wished to Fly – Peacocks Tale
Tausi, the Peacock
was a kind and
gentle bird.
He lived in peace with
all the other birds.
But Tausi had a dream.
Instead of pecking at the ground,
he wanted to fly to faraway lands.
He wished he could see all
the beauty of nature for himself
But Tausi, the Peacock couldn't
even travel far in search for food.
Some naughty birds mocked him.
They left him alone whenever
they went in search of food.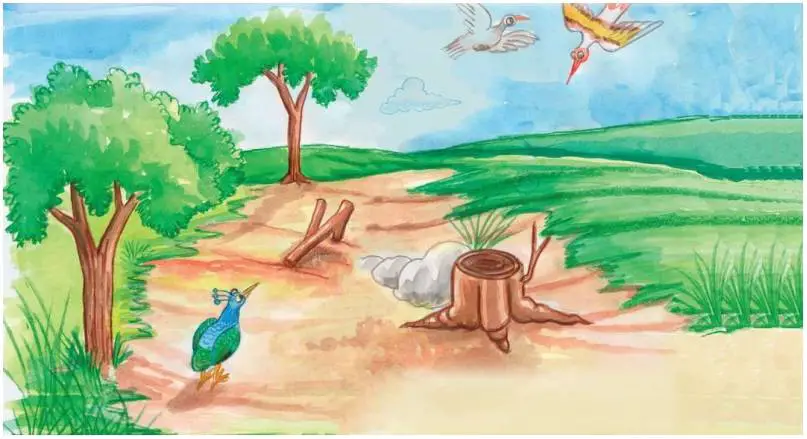 Tausi the Peacock thought to himself, If I am a bird, then I should be able fly.
Why don't I have wings like other birds?
<end of sample – Peacocks Tale>
See more books from Room to Read below