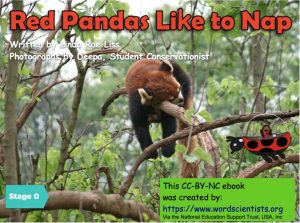 The Red Panda Naps is an early reader about this adorable creature. This is a book for new readers or very young children, and involves around the words "The red panda naps…". The repetition is perfect for building confidence and word recognition in struggling readers.
If you enjoy books about the Red Panda, see also: Saving the Red Panda of the Eastern Himalayas, a story about conservation for slightly older children by the same creators.
Download the full book of the Red Panda Naps, or read the flipbook online,  on the buttons below the post.
This short simple book for new readers is available in an editable (odg) versions so teachers or students can use it to create worksheets or new stories: https://freekidsbooks.org/wp-content/uploads/2019/11/Red_Pandas_Like_to_Nap-Wordscientists-FKB.odg (this is an OpenOffice Draw file, which is an opensource free program for editing object-based drawings and presentation style documents).
See more books about animals in our Animal category.
See more books about conservation in our Conservation category, and see more books for a cause in our Books for a Cause category.
The red panda is native to the Nepal mountains – Eastern Himalayas region and is listed as endangered, Help save the red panda by creating more awareness about these beautiful gentle creatures. See more information on the World Wildlife Fund Red Panda page. 
Text from The Red Panda Naps
The red panda naps.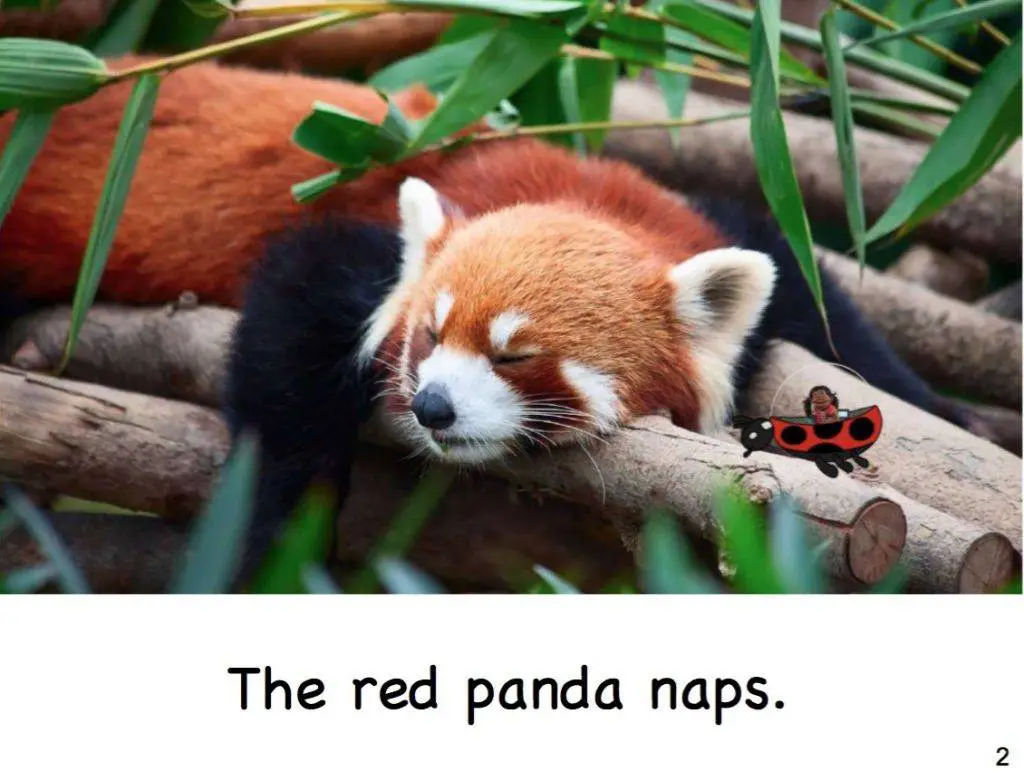 The red panda naps on a log.
The red panda naps in a tree.
The red panda naps on a rock.
The red panda naps in a box.
The red panda naps in a ball.
The red panda gets up.
<End of text from The Red Panda Naps>
This book was brought to use by WordScientists, see more books from them here on FKB in our Wordscientists category, or visit their website where there are lots more resources including facts and exercises and many more books.
https://www.wordscientists.org
See more books in our early reader category below
[display-posts category="School Textbooks" include_excerpt="true" image_size="thumbnail"