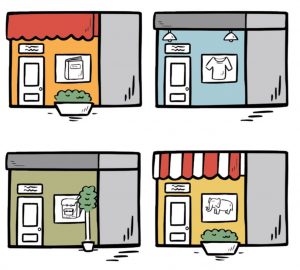 In A Very Busy Day a little girl goes to the shops with her Mama, they visit a great many places, groceries, shoes, and more. The text also explores opposites as descriptors, the predictability and repetition make it nice for an early reader.
Sample Text from A Very Busy Day
Today is a very busy day!
Mama and I have lots of things to do and see.
We walk to the station and nd people in a queue. Old people and young people, loud people and quiet people, all going to town.
Through the minibus window, I see cars driving by.
Fast cars and slow cars, big cars and small cars.
There are so many buildings in town! Tall ones and short ones,
glass ones and brick ones, everywhere I look.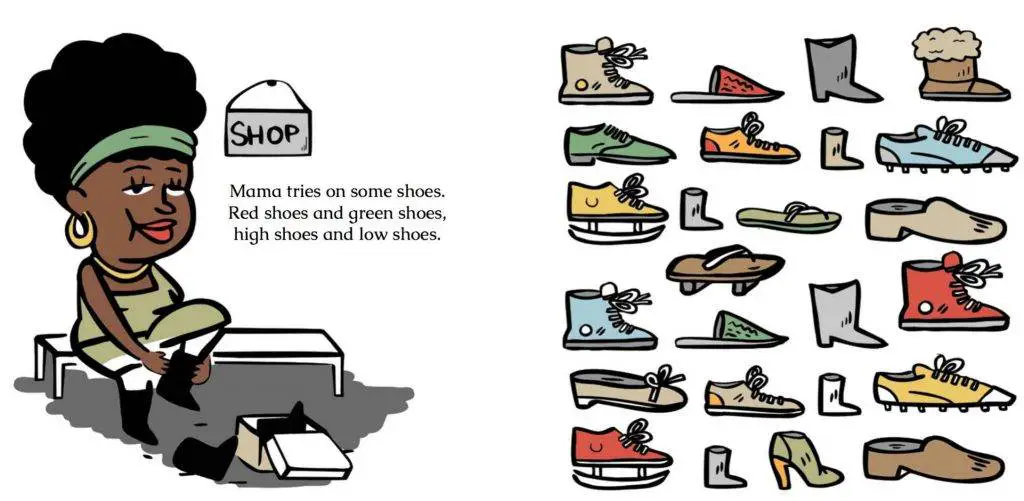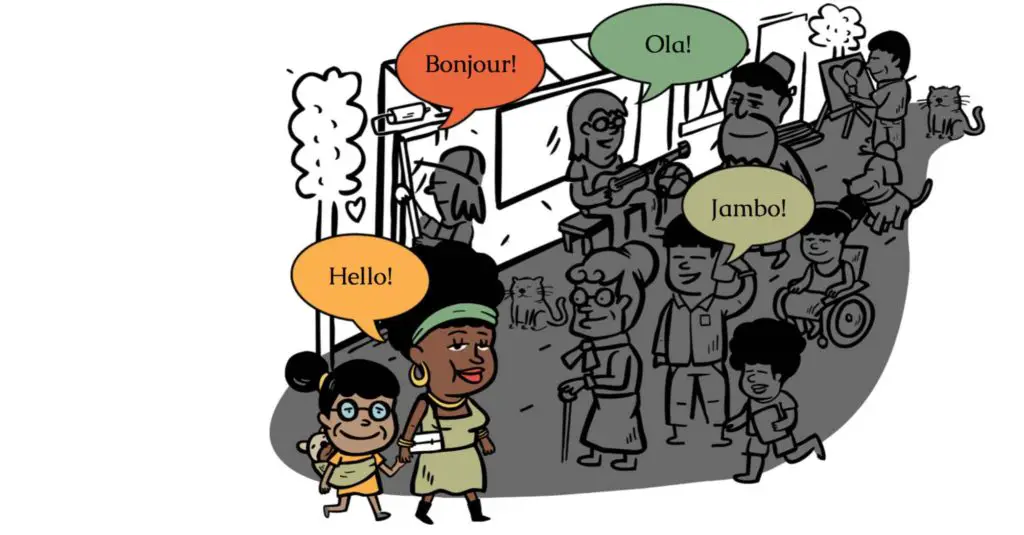 <End of sample text>
Read the full book on the buttons below.