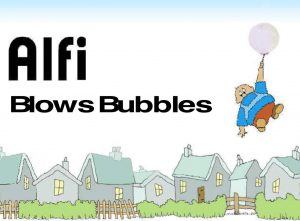 Alfi is having fun blowing bubbles, but the bees in the garden don't think it's so much fun. Once they see Alfi is in trouble and not trying to ruin their fun or steal their honey, they come to the rescue in this fun adventure early grade picture book. The medium length book is suitable for developing readers.
Sample page from Alfi blows Bubbles (early grade picture book)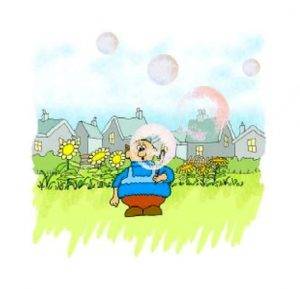 Alfi was in the garden blowing bubbles.
The bubbles were big round and
had all the colours of the rainbow
in them.
Some of the bubbles flew high in
the air over the tree tops.
Some stayed close to the ground
and bumped around the flowers.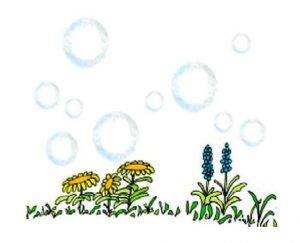 Alfi blew a stream of bubbles over
the daises.
Some of these bumped together
and popped showering little
shower drops of water onto the
flowers.
<End of Sample>
About the Author – Tonyonthemoon
Tony J. Moon creates children Illustrated Picturebooks, Poems with pictures Book stop – Short Stories, and books about science fiction and fact.
All picture books are design for children to have easy reading while using the computer screen story books can be downloaded for free. The books are graded in reading levels in order to help kids progress on their reading skills while enjoying the fun and humorous advance or early grade picture book.
Read the book below or watch and read along with this video
---
Sponsored Links:
Note – if you sign up through these links, it doesn't cost you any extra, but FKB receives a small donation, which helps us move towards our aim of
FREE Hardcopies!  
All our posts are checked by Grammarly, the FREE online grammar checker (We still receive a donation even if you only sign up for the free account :-):


This site is hosted by Bluehost:

Leave a comment (it won't be public) if you want help getting your own website cost-effectively.