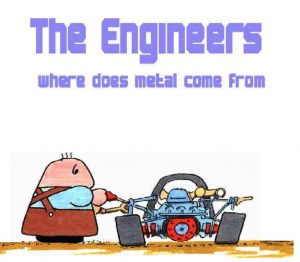 An amusing tale that helps us find out where metal comes from.
This is another royalty free work from Tony J Moon.
Sample text from Where does Metal Come From?
Cam was singing a little rhyme he was making up to remind himself what things were made of.
I'm knocking on wood
That comes from the trees
That grow in the forest
I'm knocking on stone
That comes from the rock
That's found in the hills
I'm knocking on bricks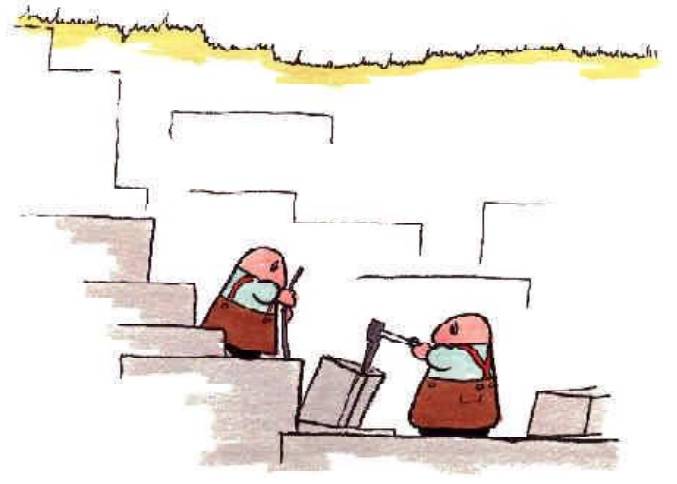 That are made from clay
That is dug from the fields
I'm knocking on metal
That comes from err ????
Cam did not know what metal came from.
Cam went to ask Uncle Bearing about where metal came from
<End of sample text from Where does Metal Come From?>
Select the buttons below the post to read online or download the full text of Tony J Moon's Where Does Metal Come From?
About the Author – Tonyonthemoon
Tony J. Moon creates children Illustrated Picturebooks, Poems with pictures Book stop – Short Stories, and books about science fiction and fact.
All picture books are design for children to have easy reading while using the computer screen story books can be downloaded for free. The books are graded in reading levels in order to help kids progress on their reading skills while enjoying the fun and humorous advance or early grade picture book.
Tony on the Moon's Children's Picture Books Illustrated Story Books for Children
All these books are royalty free and can be copied used printed and distributed, scrawled on walls, acted out in plays and told (very slowly) to your pet dog, if you don't have a dog a cat will do, but hamsters do not listen as they only speak Spanish.
They are designed to be easily read on a computer and can be printed on standard A4 size paper (landscape format)
The Books
This is part of a series of small books is arranged in groups of difficulty ranging from 1 to 6. The easiest is group 1, the hardest group 5. It is not just that group 1's are shorter, they are the easiest to read or be spoken. They gradually rise to group 5 which have a lot more text and much more complex stories. There is no bad language or offensive words anywhere in these books.
– short simple big pictures

– longer stories with more text

– slightly higher level than 2

 – more stories with pictures a lot more text

 – short stories for teenage to adults
See more books like this at  https://www.tonyonthemoon.co.uk
---
Sponsored Links:
Note – if you sign up through these links, it doesn't cost you any extra, but FKB receives a small donation, which helps us move towards our aim of
FREE Hardcopies!  
All our posts are checked by Grammarly, the FREE online grammar checker (We still receive a donation even if you only sign up for the free account :-):


This site is hosted by Bluehost:

Leave a comment (it won't be public) if you want help getting your own website cost-effectively.