Nursery Rhymes and songs for pre-school and kindergarten children, brought to us by Core Knowledge Foundation.
Each song or nursery rhyme is featured on its own page like a poster, 56 rhymes all together.
Contents
1 A Tisket, A Tasket
2 A-Hunting We Will Go
3 An Old Person of Ware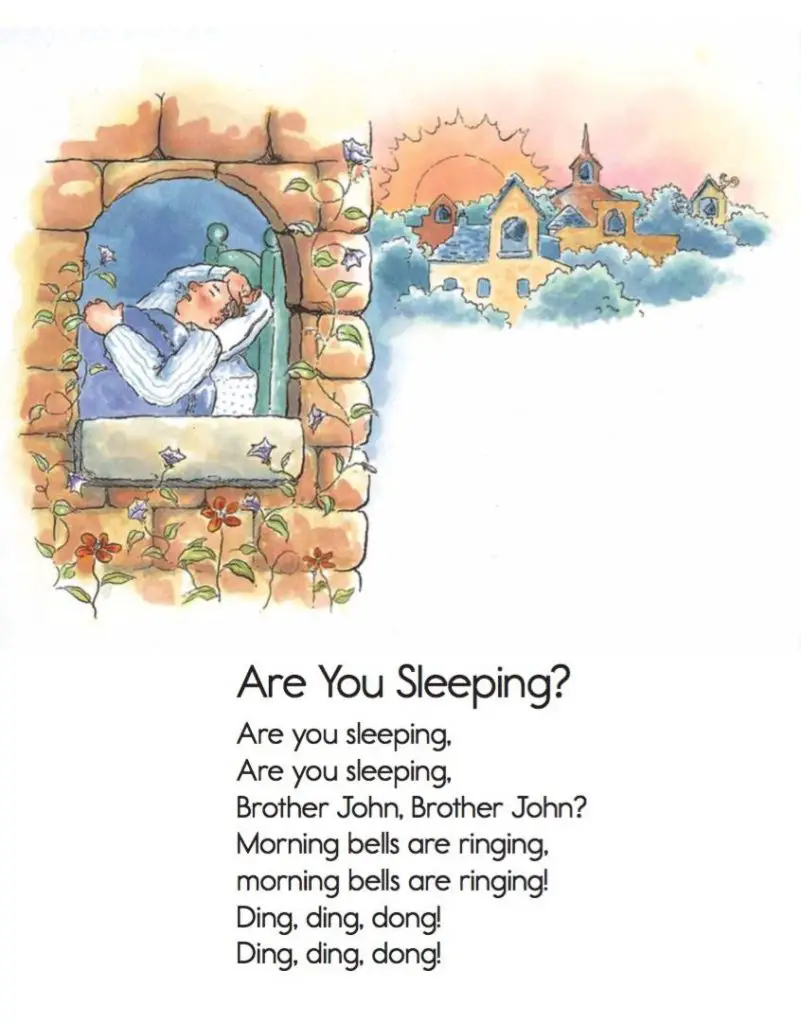 4 Are You Sleeping?
5 At the Seaside
6 Bat, Bat
7 Betty Botter
8 Bingo
9 Did You Ever See a Lassie?
10 Diddle Diddle Dumpling, My Son John
11 Do You Know the Muf n Man?
12 Do Your Ears Hang Low?
13 Doctor Foster
14 Five Little Monkeys
15 Head and Shoulders, Knees and Toes
16 Here is the Beehive
17 Here We Go Round the Mulberry Bush
18 Hickety Pickety, My Black Hen
19 Who Stole the Cookie from the Cookie Jar?
20 If You're Happy and You Know It
21 John Jacob Jingleheimer Schmidt
22 Five Little Ducks
23 LazyMary
24 LoobyLoo
25 LucyLocket
26 Oats, Peas, Beans, and Barley Grow
27 OhW here, Oh Where Has My Little Dog Gone?
28 Oh, Dear, What Can the Matter Be?
29 Old MacDonald
30 Once I Saw a Little Bird
31 One for the Money
32 One Misty, Moisty Morning
33 One Potato, Two Potato
34 Open, Shut Them
35 Pat-a-Cake
36 Pease Porridge
37 Peter Piper
38 Polly Put the Kettle On
39 Pop Goes the Weasel
40 Pussy Cat, Pussy Cat
41 Rain, Rain Go Away
42 Ring Around the Rosey
43 Row, Row, Row Your Boat
44 Teddy Bear
45 The Eensy, Weensy Spider
46 The Wheels on the Bus
47 There Was a Crooked Man
48 ThisLittlePiggyWenttoMarket 49 Tippety, Tippety
50 To Market, To Market
51 Tom, Tom the Piper's Son
52 Twinkle, Twinkle, Little Star
53 TwoLittleBlackbirds
54 WeeWillieWinkie
55 WhereisThumbkin?
56 Yankee Doodle
Another great resource from the Core Knowledge Foundation.
See more of our Nursery Rhyme books below