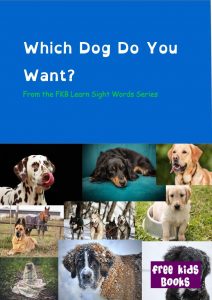 In Which Dog Do You Want? – My First Book About Dogs, babies and toddlers can be introduced to a range of simple words with different pictures of adorable dogs and puppies. This book is perfect also for an older sibling learning to read to a younger one, and includes activities at the end of the book.
The activities in this book were provided courtesy of https://www.daniellesplace.com, you can check out the adorable sock dogs and sock dog puppets on their website.
See more books about animals in our Animals Category.
Sort our books by age range Toddlers to see books for babies and toddlers.
If you enjoyed My First Book About Dogs, here are some other books about dogs you might enjoy too.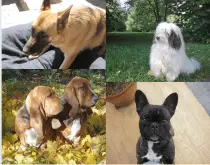 I Really Want A Dog….An Introduction to Dog Ownership for Children – Children love dogs, right? But what's involved in looking after a dog? What types ofdog might suit your home? A journey of discovery into some basic facts about adopting a dog, including facts about different dog breeds
---
All our posts are checked by Grammarly, the free online grammar checker (British English used):
This site is hosted by Bluehost:

Leave a comment (it won't be public), or contact me if you want help getting your own website cost-effectively.