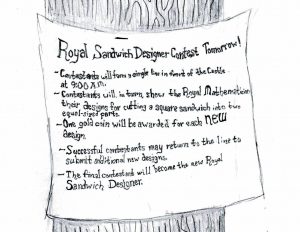 In this maths lesson story, the prince will only eat sandwiches cut in two even halves, but he wants a different shape every day. What is the king and queen to do? Worried over his refusal to eat they organise a competition for a new sandwich designer who can solve the problem. How many different ways can you cut a sandwich in two even halves, and do the halves need to look the same? A fun fairytale with a happy ending when the new sandwich designer is appointed to solve the problem. This book is also a fun maths lesson about fractions, with an exercise included at the end of the book for children to try out the problem themselves.
Written by Marsha Landau and Illustrated by S.D. Monahan
This book is a fun maths lesson for early grades as well as being very entertaining.
The book is another great maths lesson story brought to us by Marsha Landau and her grand daughter SD Monahan.
Excerpt from A Fractionated Fairytale – A maths lesson story
Once upon a time a young girl named Katharine lived in a snug cottage not far from the castle, where her mother stitched the royal quilts. Katharine's mother brought home scraps of fabric for Katharine, who made beautiful
miniature quilts. Quilt-making was easy and fun for Katharine but she longed for something more challenging to put her mind to. If only I could get an education, Katharine thought, I'd be able to find my true calling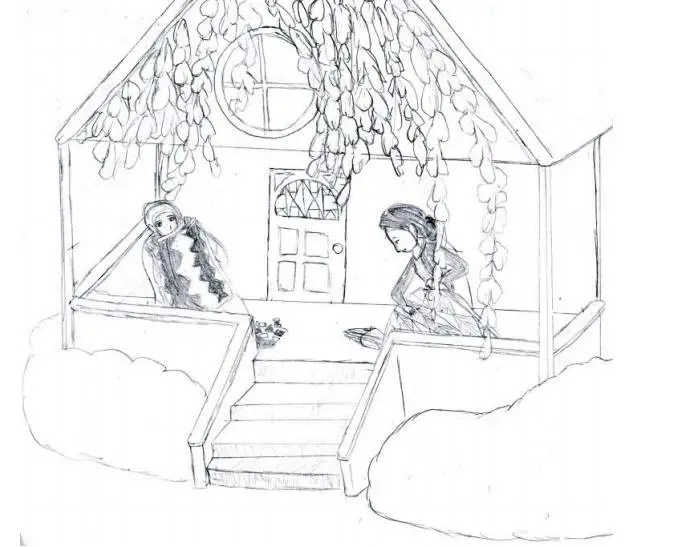 Every night, Katharine's mother reported on life at the castle. The favorite topic was the unseemly behavior of Prince Henry, just the same age as Katharine and the only child of the King and Queen. Katharine loved listening to stories about Henry. Most of the royal staff described Henry as "bossy" and "demanding" and "downright unpleasant."
<End of excerpt>
See their other two books involving a math lesson story here at FKB check out the following links:
https://freekidsbooks.org/yes-thats-my-mother-maths-stories/
See more from Maths Marsha at https://mathmarsha.blogspot.com. 
See more Maths books on FKB in our Maths category!
---
Sponsored Links:
Note – if you sign up through these links, it doesn't cost you any extra, but FKB receives a small donation, which helps us move towards our aim of
FREE Hardcopies!  
All our posts are checked by Grammarly, the FREE online grammar checker (We still receive a donation even if you only sign up for the free account :-):


This site is hosted by Bluehost:

Leave a comment (it won't be public) if you want help getting your own website cost-effectively.