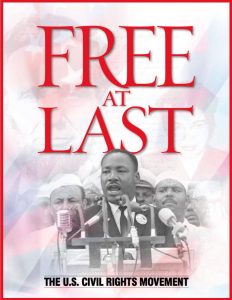 A comprehensive textbook on Civil Rights in America, documenting the US civil rights movement from the introduction of slavery through to the enforcement of the Civil Rights Act and eradication of all discriminatory practices. This textbook was created by the US Bureau of International Information Programs and is available in Public Domain.
Principal text written by Michael Jay Friedman, Division Chief for Print Publications at the Department of State's Bureau of international information Programs. Friedman holds a PhD in U.S. political and diplomatic history.
Executive Editor: George Clack Editor-in-Chief: Mildred Solá Neely Managing Editor: Michael Jay Friedman Art Director: Min-Chih Yao Photo Research: Maggie Johnson Sliker
See more books like this in our History category. 
CONTENTS of Free At Last – The US Civil Rights Movement
—1—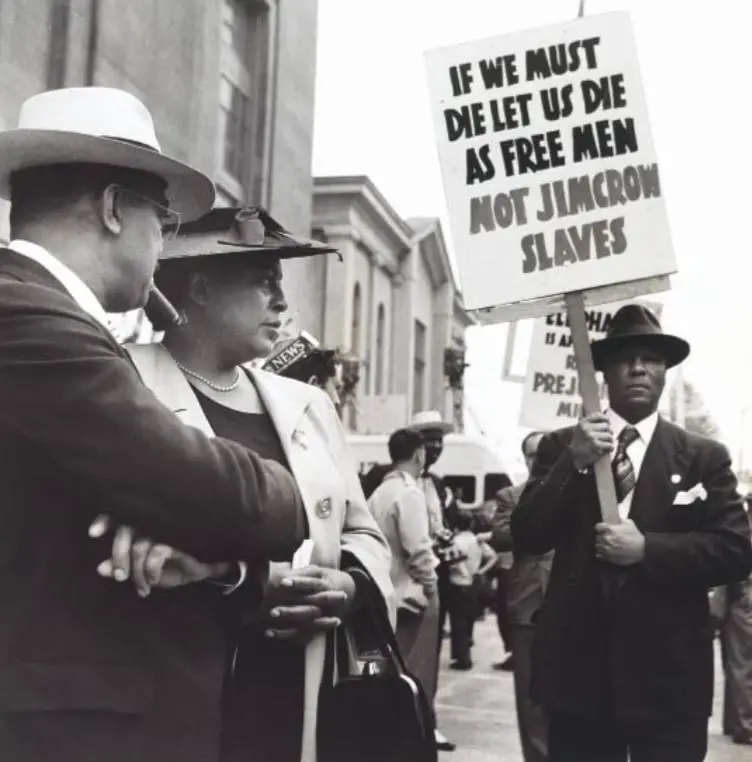 Slavery Spreads to America
A Global Phenomenon Transplanted to America
Slavery Takes Hold
Slave Life and Institutions
Family Bonds
Spotlight: The Genius of the Black Church
—2—
"Three-Fifths of Other Persons:" A Promise Deferred 8 A Land of Liberty?
The Pen of Frederick Douglass
The Underground Railroad
By the Sword
The Rebellious John Brown
The American Civil War
Spotlight: Black Soldiers in the Civil War
—3—
"Separate but Equal:" African Americans Respond to the Failure of Reconstruction
Congressional Reconstruction
Temporary Gains … and Reverses
The Advent of "Jim Crow"
Booker T. Washington: The Quest for Economic Independence
W.E.B. Du Bois: The Push for Political Agitation
Spotlight: Marcus Garvey: Another Path
—4—
Charles Hamilton Houston and Thurgood Marshall Launch the Legal Challenge to Segregation
Charles Hamilton Houston: The Man Who Killed Jim Crow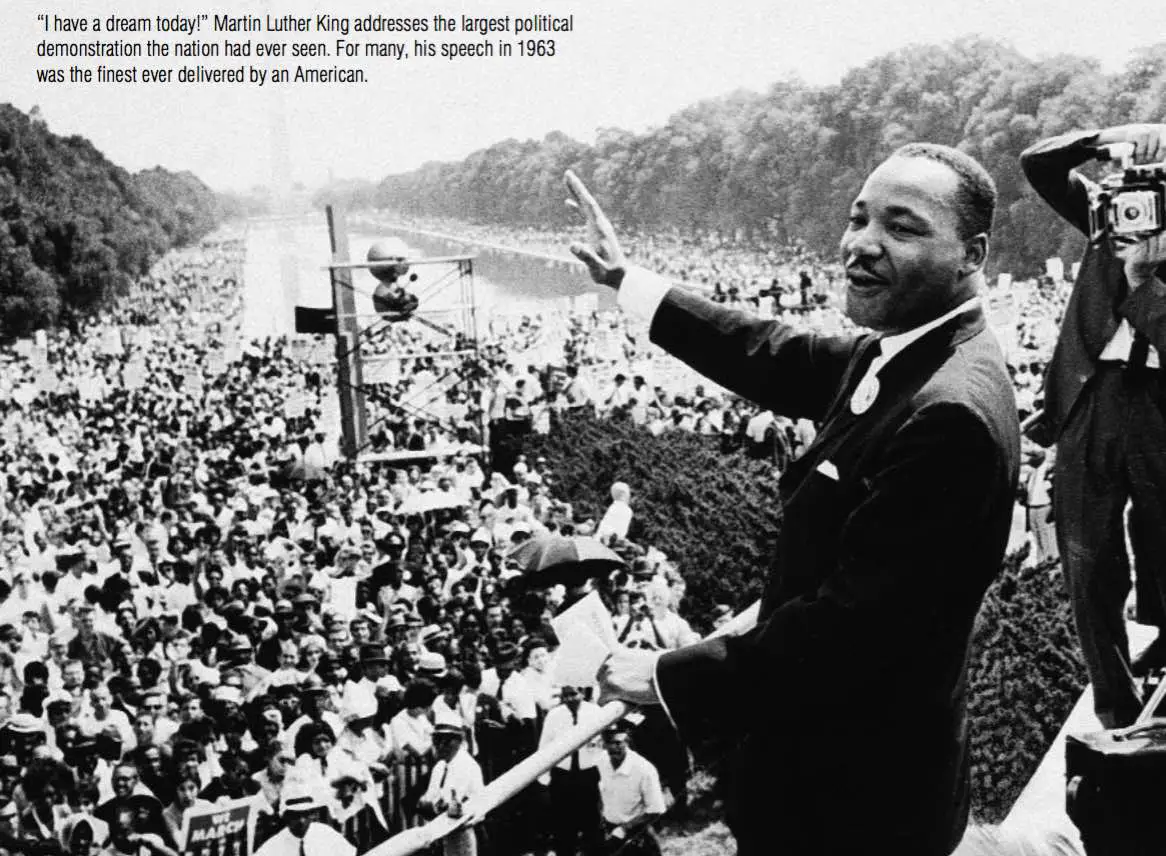 Thurgood Marshall: Mr. Civil Rights
The Brown Decision
Spotlight: Ralph Johnson Bunche: Scholar and Statesman
Spotlight: Jackie Robinson: Breaking the Color Barrier
—5—
"We Have a Movement"
"Tired of Giving In:" The Montgomery Bus Boycott
Sit-Ins
Freedom Rides
The Albany Movement
Arrest in Birmingham
Letter From Birmingham Jail
"We Have a Movement"
The March on Washington
Spotlight: Rosa Parks: Mother of the Civil Rights Movement
Spotlight: Civil Rights Workers: Death in Mississippi
Spotlight: Medgar Evers: Martyr of the Mississippi Movement
—6—
"It Cannot Continue:" Establishing Legal Equality
Changing Politics
Lyndon Baines Johnson
The Civil Rights Act of 1964
The Act's Powers
The Voting Rights Act of 1965: e Background
Bloody Sunday in Selma
The Selma-to-Montgomery March
The Voting Rights Act Enacted
What the Act Does
Spotlight: White Southerners' Reactions to the Civil Rights Movement
Epilogue
The Triumphs of the Civil Rights Movement
<End of Contents – Free at Last, a comprehensive book on the US Civil Rights Movement>
See more of our History books below
---
Sponsored Links:
Note – if you sign up through these links, it doesn't cost you any extra, but FKB receives a small donation, which helps us with our project to buy more FREE Hardcopies   for kids who need them
All our posts are checked by Grammarly, the FREE online grammar checker (We still receive a donation even if you only sign up for the free account :-):