The Time-Traveling River tells a tale of rivers and how important they are in history and for our future, and how we need to protect them. An important look at environmentalism from a river's perspective.
Written by Parinita Shetty, Illustrated by Sunaina Coelho
Sample Text from The Time-Travelling River
Rivers are like time machines.
If people jump into one and travel back far enough, they will be able to witness history come alive.
No two rivers are alike. Their moods change depending on what time of year it is and which part of the country they're travelling through.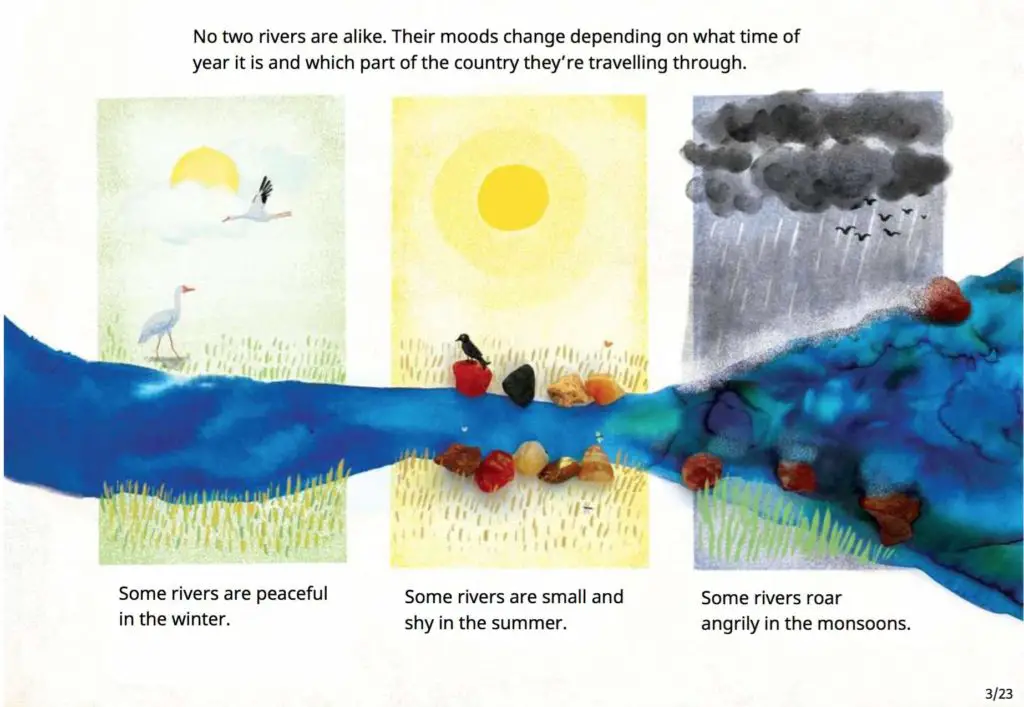 Some rivers are peaceful in the winter.
Some rivers are small and shy in the summer.
Some rivers roar angrily in the monsoons.
A river may be brown, grey, black, blue, green or several other shades. They change their colour based on what's inside them or what's around them.
<End of Sample Text>
Download the full books on the buttons below the post.
See more books about the environment in our conservation section