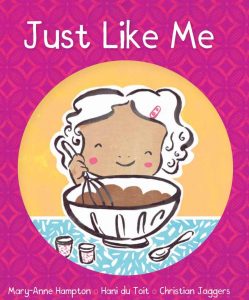 In Just Like Me Rahah is nervous about inviting friends to her party as they all seem so different. As she thinks about it she sees how much they all have in common. A story of preparing for a birthday party with lessons about friendship and common interests.
Illustrated by Mary-Anne Hampton, Written by Hani du Toit
Designed by Christian Jaggers, Edited by Carla Lever
See the links below the post to download or read online the full Just Like Me picture book.
This is another awesome picture book for young children brought to us by BookDash. BookDash is a South African Non-Profit aiming to get 100 books in every child's hands by the age of 5, when this post was published they have given away more than half a million hard copy books, Free Kids Books is one of BookDash's supporters with our FREE Hardcopies project.
BookDash books are designed for young children and those learning to read and can also make a great bedtime story for young children. See more books by BookDash in our BookDash category. 
Text From Just Like Me – Inviting Friends to a Party
It's Rahah's birthday next week. She's excited about inviting her new friends to her party.
"Who will you invite?" asks Mum. "You've only been at school a few months. The kids all seem so very different, don't they?"
"No, Mum. I have lots of new friends," says Rahah.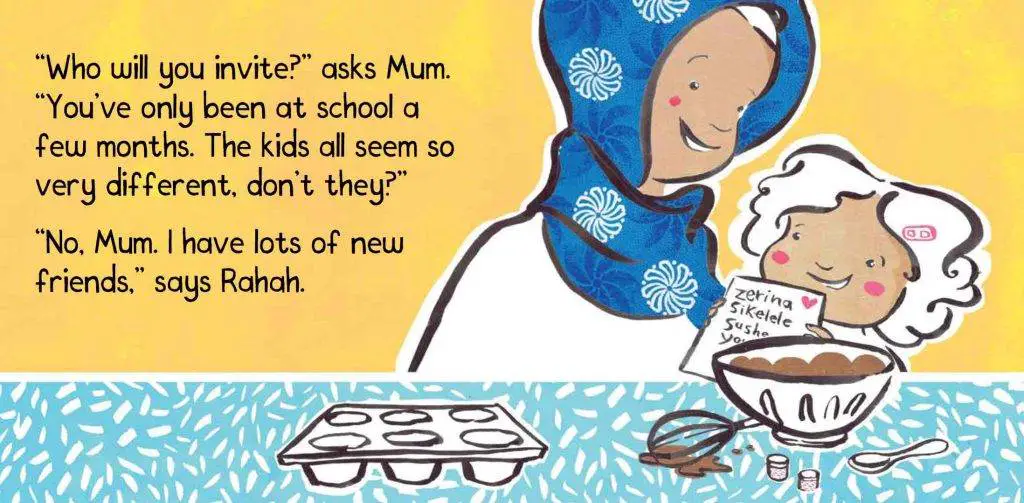 "I want to invite Zerina. She wants to be a ballerina,
just like me!"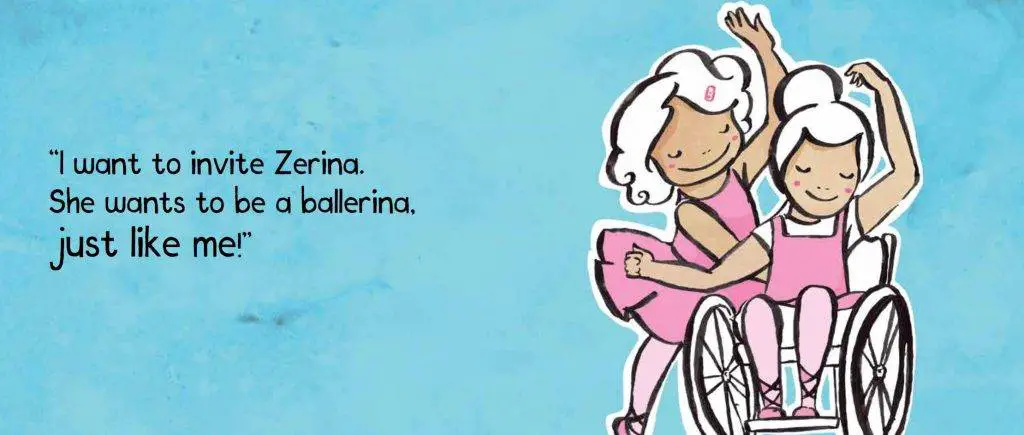 "Oh lovely," says Mum.
"Let's play some dance music then."
"I hope that Sikelele can come too. He sings in the school choir,
just like me."
"Oh that's good – we'll all have fun singing too."
"Can we invite Susheela? She's got fluffy kittens,
just like me."
"Yes, let's.
She'll have fun playing with our kittens too."
"And we must invite Yongnam. She loves pink cupcakes even more than I do."
"It's lucky I'm making cupcakes then," says Mum.
"She can have the pink ones."
"Ah thanks, Mum! I can't wait."
"Oh Rahah! I'm so excited to meet all your friends.
They sound so special –
just like you!"
"But what about you?
You love books, don't you…
just like me!
Would you like to come to my party too?"
<End of Text from Just Like Me>
If you enjoyed Shongololo's Shoes, see more Books like this in our BookDash Category Below
_____________________________________________________________________________________________________________________________________________
Sponsored Links:
Note – if you sign up through these links, it doesn't cost you any extra, but FKB receives a small donation, which helps us buy more FREE Hardcopies for kids who need them
 

All our posts are checked by Grammarly, the FREE online grammar checker (We still receive a donation even if you only sign up for the free account :-):