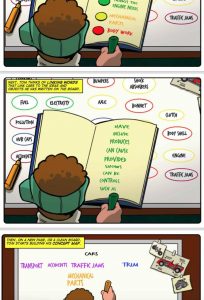 This comic, Thinking Skills, brought to us by Siyavula, teaches incredibly important rationalization and study skills important to any field, scientific and otherwise. The concepts are explained in a user-friendly comic style, including detailed graphical representation and simple explanations.
The topics covered are as follows:
Classifying things – page 1
Concept mapping – page 11
Defining things – page 21
Generating new ideas – page 31
Mind mapping – page 41
Reading appreciation – page 51
Scientific method – page 60
This Thinking Skills comic is another awesome creative commons comic from Siyavula and the thunderbolt kids.
Thinking Skills sample page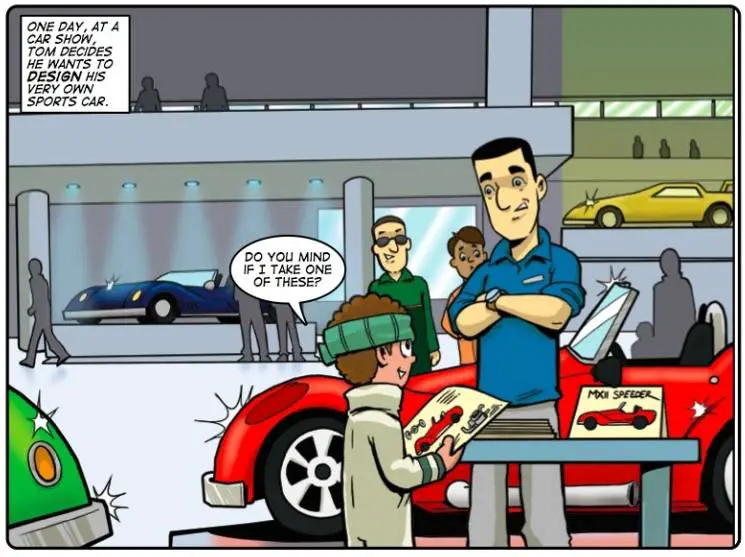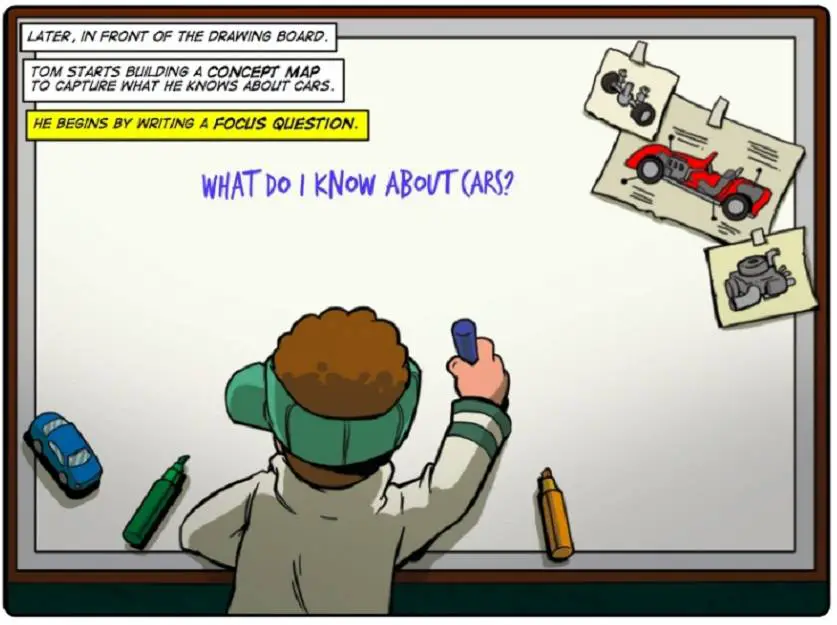 See more comic style books in our Comics category.
Another amazing episode in the Pepper and Carrot comic, in episode 14 Pepper comes up with a novel solution for a problem, but is it the right problem she's solving to begin with? This comic with the beautiful illustrations and endearing characters is brought to us in Creative Commons by creator David Revoy. This version …
In Episode 2 of Pepper and Carrot, Carrot has his eyes on a rainbow potion. Is it going to be a good idea to sneak around behind Pepper's back or not? Download or read online this adapted version of Pepper and Carrot – The Rainbow potion, a popular webcomic to find out. Pepper and Carrot …
See more books from Siyavula here on free kids books in our Siyavula Category. 
Siyavula provides an amazing, comprehensive, well-presented set of free maths and science textbooks, based on the South African school syllabus. The maths and science textbooks contain around 500+ pages, and cover all learning content for each year, with worked examples, practice questions, sample papers, linked videos, and many books also provide a separate teacher guide. …
See the Siyavula science and maths range here: https://freekidsbooks.org/maths-and-science-textbooks-for-high-school-by-siyavula/
About Siyavula
Siyavula is a educational technology company created with major funding from the Shuttleworth Foundation. These books were an initiative from Mark Shuttleworth's Free high School Textbooks concept. The company also provides an excellent online tutoring service at a small fee.
---
Sponsored Links:
Note – if you sign up through these links, it doesn't cost you any extra, but FKB receives a small donation, which helps us move towards our aim of
FREE Hardcopies!  
All our posts are checked by Grammarly, the FREE online grammar checker (We still receive a donation even if you only sign up for the free account :-):


This site is hosted by Bluehost:

Leave a comment (it won't be public) if you want help getting your own website cost-effectively.